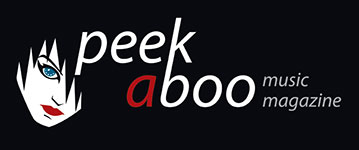 like this cd review
---
ÆMAETH
The Roman
Music
•
CD
Dark Ambient
•
Drone
•
Soundscape
•
Soundtrack
[83/100]

Gizeh Records
28/01/2016, Ruben SAEY
---
Æmaeth means the truth. It is a project of composer Owen Pegg. The new album The Roman is the soundtrack of the eponymous sixty minute film about a Roman general who is left wounded after a battle against Germanic barbarians. He seeks protection in a forest to regain his strength. He's trying to heal as quickly as possible by focusing himself on his fatal injuries. In this forest, he crosses the path of another lost traveller. Both men are constantly exposed to the trials of nature and the conflicts between their own body and mind. How will this trip proceed when the Roman realises that he'll be dead soon? You can discover it in this evocative movie and a soundtrack about human connectedness.
The soundtrack is spread over 10 tracks that alloow you to travel in the mind of the main character. In tracks such as And Then He Was Alone, Stalked By Death, Lost in Thought And Time and All Hope Is Lost But One we are faced with all his emotions. The feeling to be left behind, the desolate loneliness in the grandeur of the forest, the continuous physical and spiritual struggle against inner demons and the natural elements, the fear of dying, but also the hope and the will to survive....
You don't have to see the film to be touched. Once you know the story, you can perfectly empathize with the character by listening to the soundtrack. Dark ambient drones, percussion, a light guitar, a violin, a clarinet and a single voice. That's all Æmaeth needs to summarize all these primary feelings. This album is the first release in the new Dark Peak series on Gizeh: a series of limited edition CDs in handmade packaging.
Ruben SAEY
28/01/2016
---
Æmaeth betekent waarheid. Het is een project van componist Owen Pegg. Het nieuwe album The Roman is de soundtrack bij de gelijknamige zestig minuten durende film over een Romeinse generaal die tijdens een veldslag tegen Germaanse barbaren gewond wordt achtergelaten. Hij zoekt bescherming in een uitgestrekt woud om op kracht te komen, maar wordt moreel zwaar op de proef gesteld. In dit woud kruist hij het pad van een verdwaalde reiziger. Beide mannen worden voortdurend blootgesteld aan de beproevingen van de natuur en de conflicten tussen hun eigen lichaam en geest. Hoe zal deze reis voor de twee lotgenoten verlopen nu de dood als een schaduw boven de Romein zweeft? Ontdek elke behoefte van hart en ziel in deze open en suggestieve film en de soundtrack over menselijke verbondenheid.
De soundtrack is verdeeld over 10 tracks die je laten meereizen in het hoofd van het hoofdpersonage. In tracks als And Then He Was Alone, Stalked By Death, Lost in Thought And Time en All Hope Is Lost But One komen alle gevoelens via de uitgesponnen klankcollages mooi aan bod.

Het gevoel om achtergelaten te worden, het desolate gevoel van eenzaamheid in de grootsheid van het woud, de voortdurende fysieke en geestelijke strijd tegen innerlijke demonen en de natuurelementen, de angst om te sterven, maar ook hoop en de wil om te overleven….

Je hoeft de film niet eens te zien om erdoor geraakt te worden. Eens je de verhaallijn kent, kan je aan de hand van deze soundtrack je perfect in het personage inleven. Dark ambient drones, percussie, een lichte gitaar, een viool, een klarinet en een enkele stem. Meer heeft Æmaeth niet nodig om al deze primaire gevoelens in één soundtrack te vatten. Dit album is de eerste release in de nieuwe Dark Peak-reeks van het label Gizeh: een serie gelimiteerde cd's in een handgemaakte verpakking.
Ruben SAEY
28/01/2016
---