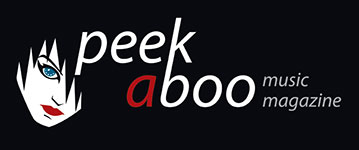 like this cd review
---
GOMORRAH
The Haruspex
Music
•
CD
Death Metal
[70/100]

Test Your Metal Records
28/01/2016, Erik VAN DAMME
---
Please let us introduce Gomorrah, a death metal band from Canada. The band released ar first demo in mid-2011. Two years later the first full album Perception was released. Meanwhile, Gomorrah gained a very strong reputation in the death metal scene. In the summer of 2015 the band signed a contract with Test Your Metal Records. After a successful single, A Disaster's Nightmare, Gommorah decided to make a second album. We listened to The Haruspex and noticed some melody in the 'chaos'.

On a first listen, it seems like the chaos spoils the fun. Both the riffs and vocals seem to go in all directions. The listener never knows what happens, or how to put it. Imperial starts with a bloodcurdling scream. Short and sweet, as if demons are unleashed on us. It feels like if a horde of wild dogs, a whirlwind that goes over our heads.
It's the terrifying atmosphere, the tough and ruthless riffs that made us listen to this album. Nine Kings Of Sulphur offers more absolute madness. But again there is that chaos. Partly because of the short duration of the songs, it all seems to go too fast. We almost have no time to catch our breath.
We really need several spins before we "understand" The Haruspex. And that's the weak point. Structurally, the songs are well made, especially the powerful riffs, the rawness and the terrifying voice. This is death metal at it should be! But the songs should have been a little longer. If we want to hear fast songs, we'll grab a punk record!
Each time the deadly fast guitar riffs split deeper and deeper in our hearts until we give up the fight. Moreover, you can not ignore the voice that hunts the body. After a slightly too fast start, there seems to be melody among the chaos. Dismantling The Throne approximately is three minutes long, including a drum and guitar solo. And that's something we need if we listen to a death metal album, riffs that make our ears bleed.
We anxiously look around us, until we find that ultimate death blow that pierces our heart. Fortunately, when the album ends, it looks like if we found it! Sitra Achra, Crowns Of Flesh, Venom and Rapture are typical examples of how riffs and vocals can lead the listener to the deepest dungeons of hell. A feeling that isn't always there, but the album is definitely worth a listen!
Especially listen to the terrifying Ceruelan, the short and powerful Architects and The Mark of Veritas. We can recommend this album to those who are willing to give it a few spins.
Erik VAN DAMME
28/01/2016
---
Even voorstellen. Gomorrah is een death metalband uit Canada, die medio 2011 een eerste demo op de markt bracht. Twee jaar later kwam hun eerste full album uit: Perception. Ondertussen wist Gomorrah een heel sterke reputatie uit te bouwen in het deathmetalwereldje. In de zomer van 2015 sloten de heren een contract met Test Your Metal Records. Met een succesvolle single A Disaster's Nightmare onder de arm besloten ze werk te maken van een tweede album. Wij namen The Haruspex stevig onder de loep en stelden vooral vast dat er ook melodie bleek te zitten in het aanbod van de 'chaos'.
Bij een eerste luisterbeurt dreigden we af te haken door deze chaos. Niet alleen de riffs, ook de vocale aankleding gaat zowat alle kanten uit. Het zorgt ervoor dat je als luisteraar even niet goed weet wat er gebeurt en hoe je het allemaal moet plaatsen. Imperial begint met wat wij aanvoelen als een ijzingwekkende schreeuw. Kort en krachtig worden de demonen vanaf dat moment op ons losgelaten. Als een losgeslagen horde wilde honden lijken de songs vanaf dat ene moment als een wervelwind over onze hoofden heen te razen.
Het is net die angstaanjagende sfeer, de snoeiharde en meedogenloze riffs die ons uiteindelijk toch over de streep hebben getrokken. Nine Kings Of Sulphur drijft ons nog naar meer absolute waanzin. En weer is er die chaos die we over ons heen krijgen. Mede door de korte duurtijd van de songs, lijkt het zelfs iets te snel te gaan. We krijgen bijna geen kans om op adem te komen.
Dat zorgt ervoor dat we dus daadwerkelijk meerdere luisterbeurten nodig hebben om The Haruspex echt te 'begrijpen'. En daar knelt het schoentje. Structureel zitten de songs heel goed in elkaar. Vooral de krachtige riffs en de rauwe en angstaanjagende stem bezorgen je als luisteraar rillingen tot op het bot. Zoals dat bij death metal moet zijn, naar onze bescheiden mening. Maar binnen het concept hadden de songs iets langer mogen duren. Voor snelle songs grijpen we wel naar een punkplaat, waar ook niets mis mee is.
Toch zijn er ook die dodelijke snelle gitaarriffs die telkens dieper en dieper door ons hart klieven. Tot we tot bloedens toe de strijd opgeven. Bovendien kan je niet voorbij aan de stem die als een donderslag bij heldere hemel ons de schrik op het lijf jaagt. Na een iets te snelle start, lijkt er zowaar iets meer melodie te schuilen in de chaos. Dismantling The Throne, met een duurtijd van circa drie minuten, bevat zowaar een iets langere solo van drum en gitaar. Wat we nodig vinden als we naar een deathmetalplaat luisteren. Het is net dat soort riffs dat doorgaans onze oren laat bloeden en ons doodsangsten laat uitstaan.
Angstig kijken we rondom ons heen, maar het is wat zoeken naar die ultieme - laat ons maar stellen - doodsteek die ons hart doorboort. Gelukkig lijkt naarmate de plaat vordert dat euvel wat ongedaan te worden gemaakt. Sitra Achra, Crowns of Flesh of Venom and Rapture zijn weer zo'n typische voorbeelden van hoe riffs en vocalen in elkaar vloeien om de luisteraar in de diepste kerkers van de hel te doen belanden. Een gevoel dat we dus niet altijd hebben. Desalniettemin loont deze plaat best de moeite.
Luister vooral naar de ultieme, ijzingwekkende afsluiters als Ceruelan, het kort en krachtige Architects en vooral The Mark of Veritas. Een klepper van een death metalsong die ons uiteindelijk toch in angstzweet doet baden. We kunnen iedereen aanraden om deze plaat meerdere luisterbeurten te geven, want die zijn echt nodig om deze metalparel te doorgronden.
.
Erik VAN DAMME
28/01/2016
---