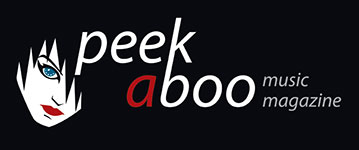 like this cd review
---
DARKWOOD
Flammenlieder
Music
•
CD
Neofolk
[88/100]

HeidenVolk
26/01/2016, Didier BECU
---
Since 1997, Darkwood is one of the best neofolk bands. Much has been written about this group, but founder Henryk Vogel describes his project as an opportunity to express his ideas and feelings about his beloved homeland. You can interpret this in different ways, and even though Henryk will have his own political beliefs, the most important issue for us is that since In The Fields, Darkwood makes wonderful, often moving music.
Darkwood became a real cult band and most of its records often were limited editions that are impossible to find these days. Henryk thought a compilation would be a good idea. Flammenlieder contains fourteen songs from the albums Notwendfeuer (2006), Schiksalsfahrt (2013), Weltenwende (2003), Flammende Welt (2001), Forseti lebt (2006), In The Fields (1999), Places (2014) and Ins Dunkle Land (2009).
Verlorenes Heer begins with the sound of Darkwood we know best: high-quality neo-folk with typical militaristic drums. We can invent a hundred words to describe this, in the end there is only one key word for it: "beautiful". A title as Lied Am Feuer needs little explanation, it just sounds like that. The music of Henryk Vogel can be associated with the love for his country, but also with ultimate beauty (Secret Places). Although many Darkwood songs are sung in German, there are also a few English titles included like Nightwind (with lyrics from a poem by Emily Brontë).
The best song undoubtedly is Weltenstürme with its beautiful violins. The sound you can link most to Darkwood is the late work of Death In June, just listen to the playful (but also tragic) Wintermärchen (on a text by the Hamburg poet Otto Ernst). Caucasian Tales is yet another song that perfectly sums up tragedy and that has an extra dimension because of the use of a melancholic accordion in the background.
During fourteen songs Henryk Vogel takes you on a wonderful trip. An absolute must for the neofolk fan, or for those who are open-minded enough.
Didier BECU
26/01/2016
---
Al sinds 1997 is Darkwood één van de beste neofolkbands. Er is al veel over deze groep geschreven, maar zelf omschrijft Henryk Vogel zijn project als een middel om zijn gevoelens en ideeën over zijn geliefde vaderland uit te drukken. Je kan dit op verschillende manieren interpreteren, en ook al zal oprichter Henryk ongetwijfeld zijn eigen politieke overtuiging hebben, onthouden wij vooral dat Darkwood sinds In The Fields prachtige, vaak ontroerende muziek maakt.
Darkwood werd een echte cultband en de meeste van hun platen die vaak gelimiteerde uitgaven waren, zijn anno 2016 zo goed als onvindbaar. Henryk dacht dan ook dat de tijd rijp was voor een volwaardige compilatie. Je vindt op Flammenlieder veertien composities die eerder verschenen op Notwendfeuer (2006), Schiksalsfahrt (2013), Weltenwende (2003), Flammende Welt (2001), Forseti lebt (2006), In The Fields (1999), Places (2014) en Ins Dunkle Land (2009).

Verlorenes Heer begint meteen zoals we Darkwood het beste kennen: kwaliteitsvolle neofolk met de typische militaristische drums. We kunnen wel honderd zinnen over dit nummer verzinnen, uiteindelijk is er maar één kernwoord voor: "prachtig". Aan een titel als Lied Am Feuer valt weinig toe te voegen, het klinkt gewoon zo. De muziek van Henryk Vogel kan je met de liefde voor zijn vaderland associëren, maar ook met ultieme schoonheid (Secret Places). Hoewel heel wat nummers van Darkwood in het Duits zijn gezongen, zijn er ook een paar Engelstalige zoals Nightwind (met de teksten van een gedicht van Emily Brontë) dat automatisch in de buurt van Death In June komt.

Het mooiste nummer is ongetwijfeld Weltenstürme met prachtige violen. Zoals gezegd is het latere werk van Death In June het geluid dat je het meest met Darkwood kan linken en dat is ook het geval op het speelse (maar tevens tragische) Wintermärchen (op een tekst van de Hamburgse dichter Otto Ernst). Caucasian Tales is alweer zo'n nummer dat perfect de tragiek opsomt die met een melancholische accordeon op de achtergrond wordt aangedikt.

Veertien nummers lang neemt Henryk Vogel je mee op een wondermooie trip. Een absolute aanrader voor de neofolkfan, of voor wie ruimdenkend genoeg is.
Didier BECU
26/01/2016
---