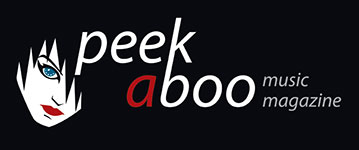 like this album classics review

---
PARADE GROUND
Cut up
Music
•
Album Classics
New wave
•
Synthpop
[95/100]

PIAS
25/01/2016, Didier BECU
---
What hasn't been written about Parade Ground on our website? In fact, far too littlie! Parade Ground is Pierre and Jean-Marc Pauly's cult band? it has a lot of avid fans (including myself), but we often forget that the duo belongs to the founders of Belgian cold wave. The two performed a gig for the very first time in 1981. Two years later they released a first single, called Moan On The Sly. That was on New Dance, the label on which Front 242 debuted. Very soon after, Parade Ground released some maxi-singles. Later they ended up on PIAS and after three maxis, the LP Cut Up came out. It is the sole album they made during their "synth period". Meanwhile, many compilations appeared on labels like Infacted, Dark Entries and Other Voices Records. We return to that mighty wonderful debut of 1988.
Hollywood is synthpop in its most strange form. It's danceable, it sounds 80s and even poppy, but it's filled with melancholy! The song is made with electronic beats and minimal elements, while Pierre screams in a frenzy way: ,"Hollywood! Well I'm sick and tired of Hollywood images out of my mind." Who can blame him?
For those who think that personal feelings have nothing to do with a review, let me tell you: with the utmost pleasure I refuse to accept this stupid rule. The visions I had with Modern Hunting were not exactly the best, but what do you want? The nervous bass of Pierre crawls like a slow poison in your blood until it reaches your brain and creates a painful, but wonderful ecstasy. It is ruin with a paranoid touch, but that is Parade Ground. Pierre told me once that he sees his songs as the vomit of his black spirit, vomit can indeed be delicious!
After the brilliant madness, it's time for some synth pop. I always described Parade Ground as synth pop for schizophrenics. It is a statement I still support, I Will Talk had enough melody to make it on the radio back then, but when a man screams in the chorus with an insane voice: "Take me to the promised land", then you can forget the radio...
Producer Colin Newman sang and even played some keyboard on Moans. A great song, but every fan realizes that this track was more a part of A Bell Is A Cup by Wire. Anyway, at the end of the 80s, Wire had a patent on genius pop (even though no one listened), and the two most underrated Belgian artists simply took (well!) advantage.
Parade Ground is terrifying beauty. When I interviewed Pierre for the first time, he told me that suicide is the only truth. Words that shocked many people. But hey, life is no fun, and the guitar in Moist Hands confirms that! No, anyone who claims that Parade Ground makes smooth synth pop, hasn't understood one note of it! Parade Ground is music that pierces your soul. It hurts, and just like a drug, it gives you pleasure and pain.
I never asked Pierre, but I would have liked to see the faces of the PIAS bosses when they heard this masterpiece for the first time. Because no, music that goes to the bone, isn't commercial. People don't want to listen to music that hurts, they want fun and they love to dress up for a parade (ha!) and follow the herd. They don't want to hear a song like Such Is The Bow, it sounds like the cord that is suddenly tight, the final sigh! On Cut Up The Neck Tie, Danny Caron, who played in the obscure band Twenty Six Tears, joins on guitar.
The album closes with two wonderful songs. The title Cut Throat Business needs no explanation, it sounds like sheer madness, even the analoge poppy synths are no longer innocent. Blacker than black is impossible, this is doom music, even if it is packaged in a synthetic way. The album closes with that one cult hit, Strange World. Irresistible beauty and even though it sounds quite harmless on this record, the two brothers made a noise live version of it that knocks you to the floor.
Cut Up is not only an album that you should have, you have to experience it. Play the album loud, take off your clothes, stare in the mirror, look deep into your own eyes and experience the beauty of the inner pain along with the brothers Pauly, it is a catharsis...
Didier BECU
25/01/2016
---
Wat is er eigenlijk nog niet geschreven over Parade Ground op onze site? Veel, en eigenlijk veel te weinig! Pierre en Jean-Marc Pauly vormen met Parade Ground een cultband die heel wat fanatieke fans heeft (waaronder ik mezelf reken), toch vergeet men vaak dat het duo tot de grondleggers van de Belgische cold wave behoren. De twee traden voor het eerst in 1981 op en brachten twee jaar later ook hun eerste single Moan On The Sly uit. Dat gebeurde op New Dance: het label waarop ook Front 242 debuteerde. Vrij vlug nadien brachten ze allerlei maxi-singles uit. In 1987 raakten ze op PIAS en na drie maxi's, kwam er in 1988 de lp Cut Up, de enige trouwens uit hun "synthperiode". Ondertussen zijn er al heel wat compilaties verschenen (op Infacted, Dark Entries en Other Voices Records), wij halen echter nog eens dat heerlijke debuut uit de kast.
Hollywood is synthpop in zijn meest vreemde vorm. Het is dansbaar, het klinkt 80s en zelfs poppy, maar de melancholie druipt ervan af! Het nummer is geconcipie:erd met elektronische beats en minimal elementen, terwijl Pierre als een waanzinnige de woorden schreeuwt "Hollywood! Well, I'm sick and tired of Hollywood images out of my mind". Wie geeft hem ongelijk?
Voor wie vindt dat persoonlijke gewaarwordingen niets met een recensie hebben te maken, vertel ik met het allergrootste plezier dat ik deze idiote regel aan mijn laars lap. De visioenen die ik bij Modern Hunting had, waren niet meteen de mooiste, maar wat wil je? De zenuwachtige bas van Pierre kruipt als een dodend gif langzaam in je bloed tot wanneer het je hersenen bereikt en zorgt voor een pijnlijke, maar wondermooie extase. Het is verderf met een paranoïde tintje, maar dat is nu eenmaal Parade Ground. Pierre vertelde me ooit dat hij zijn nummers als braaksel van zijn zwarte geest beschouwt, kots kan dus heerlijk zijn!
Na de geniale waanzin is het tijd voor wat synthpop. Zelf heb ik het duo steeds beschreven als synthpop voor schizofrenen. Het is een stelling waar ik nog steeds volledig achter sta, I Will Talk bezat destijds wel genoeg melodie om het op de radio te maken, maar als een man op een krankzinnige stem in het refrein de woorden "Take me to the promised land" schreeuwt, dan kan je de radio vergeten...
Producer Colin Newman mocht ook wat meezingen en zelfs wat keyboard spelen op Moans. Een prachtnummer, maar iedere fan beseft dat ddeze track meer thuishoorde op A Bell Is A Cup van Wire dan op Cut Up. Maar goed, op het einde van de jaren 80 had Wire een patent op geniale pop (ook al luisterde er geen kat naar), en de twee meest onderschatte artiesten uit dit land konden daar vier minuten lang volop van profiteren.
Parade Ground is angstaanjagende schoonheid. Toen ik Pierre voor het eerst interviewde, vertelde hij me dat zelfmoord de enige waarheid is. Het waren woorden die heel wat mensen rillingen deden krijgen. Maar ja, het leven is nu eenmaal geen pretje, en de gitaar in Moist Hands bevestigt die stelling alleen maar. Neen, wie beweert dat Parade Ground brave synthpop maakt, heeft er geen snars van begrepen. Parade Ground is muziek die je ziel doorboort. Het doet pijn en net als een drug zorgt het voor zowel pijn als genot.

Ik heb het Pierre nooit gevraagd, maar ik zou dolgraag de gezichten van de PIAS-bazen hebben gezien toen dit duo z'n meesterwerk kwam voorstellen. Want neen, muziek die zo tot op het bot gaat, raakt gewoon niet verkocht. Naar pijn willen mensen niet luisteren, ze willen genot en verkleed in een parade (ha!) met de kudde meelopen. Een nummer als Such Is The Bow willen ze niet horen, het klinkt net iets te veel als de koord die plotseling strak wordt, getrokken, de finale zucht! Op Cut Up The Neck Tie krijgen ze op gitaar het gezelschap van Danny Caron die in het obscure bandje Twenty Six Tears speelde.
Het album sluit af met twee wondermooie nummers. De titel Cut Throat Business hoeft maar weinig uitleg en klinkt als pure waanzin, zelfs de analoge poppy synths klinken niet langer onschuldig. Zwarter dan zwart kan niet, dit is doommuziek, ook al is het synthetisch verpakt. De plaat sluit af met die ene culthit, Strange World. Onweerstaanbare schoonheid, en ook al klinkt het op deze plaat vrij onschuldig, hebben de twee broers er ondertussen op het podium een noiseversie van gemaakt die je vanaf de eerste seconde murw slaat.
Cut Up is niet alleen een plaat die je moet hebben, je moet ze ook ervaren. Speel de plaat luid, doe je kleren uit, staar in de spiegel, kijk diep in je eigen ogen en ervaar samen met de gebroeders Pauly de schoonheid van de innerlijke pijn, het werkt als een catharsis...
Didier BECU
25/01/2016
---