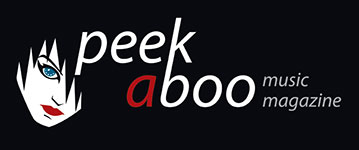 like this cd review
---
KIRLIAN CAMERA
It Doesn't Matter Now
Music
•
CD
New wave
•
Synthpop
[94/100]

Norton North
19/11/2015, Didier BECU
---
Even though Kirlian Camera still sounds fresh and innovating today, we sometimes forget that this Italian act was founded in 1979. Angelo Bergamini was one of the pioneers of the synthpop scene who founded Kirlian Camera with Simona Buja, Fabrizio Chiari and Mauro Montacchini: a musical project that would be forever his alter ego.

After a tape and a mini-LP, the debut album It Does not Matter Now was released in 1983 and sold in Italy over 6000 copies. Over the years, Kirlian Camera became an institution with numerous devoted fans, and the chances you still can find this album are rather small.
Fortunately, there is Norton North! This label is now rereleasing the obscure Kirlian Camera material, also It Does not Matter Now with a different (and much better) cover, and the songs have been re-mastered.
Communicate is dark minimal synth pop with a melancholic melody that knocks you down. Think of what Dirk Ivens is doing with Absolute Body Control, and you know what you can expect. In Future Rain, Angelo Bergamini is digging into the deepest depths of his soul. The song is fascinating and in a way it is the foundation stone for the frightening darkwave that is so typical for Kirlian Camera.
It Does not Matter Now is actually an album with a very depressive mood, and perhaps one of the most intense that Angelo ever made. Christ's Eyes takes you completely out of balance, it has a tragic beauty and an ideal sound to leave this earthly path. The song feels like pure pain, you see the eyes of Christ, but not as the son of God, but as a man who was tortured by barbarians.
The heavy, almost inhuman dark synth beats continue in Breaths. The song feels like a cry for help, a man who wants to scream out his demons and wraps them in indescribable beauty.
The most famous song on this album is Edges. Of course you know this track in its current version, but this original one is a bit different, danceable, but dark as hell!
After is the final song that lasts over ten minutes, the herald of what yet had to come: 26 years of darkwave/indus that was often copied, but never equaled!
Didier BECU
19/11/2015
---
Ook al klinkt Kirlian Camera vandaag nog even fris en vernieuwend als toen, men vergeet soms dat deze Italiaanse act al in 1979 is opgericht. Angelo Bergamini was een van de pioniers uit de synthpopscène, die samen met Simona Buja, Fabrizio Chiari en Mauro Montacchini Kirlian Camera oprichtte: een muzikaal project dat voorgoed zijn alter ego zou worden.

Na een tape en een mini-lp, verscheen in 1983 It Doesn't Matter Now dat het in thuisland Italië met 6000 verkochte exemplaren vrij goed deed. Met de jaren is Kirlian Camera natuurlijk een instituut met talrijke toegewijde fans geworden, en de kans dat je dit stukje vinyl nog kan aantreffen is eerder klein.
Gelukkig is er Norton North! Dit label doet er alles aan om het (vaak) onvindbare Kirlian Camera-materiaal opnieuw uit te brengen, ook It Doesn't Matter Now dat zelfs een andere (en veel betere) hoes heeft gekregen, en ook de nummers zijn opnieuw gemasterd.
Communicate is donkere minimal synth pop met een melodie dat je door de melancholie murw slaat. Denk aan wat Dirk Ivens nu doet met Absolute Body Control, en je weet meteen wat je kan verwachten. In Future Rain voert Angelo Bergamini je mee naar het diepste van zijn ziel. Het klinkt allesbehalve opwekkend, maar fascinerend mooi en hiermee werd meteen de eerste steen voor de beangstigde darkwave gelegd die typisch is voor Kirlian Camera.
It Doesn't Matter Now is eigenlijk een loodzware plaat, en misschien wel één van de meest intense die Angelo ooit heeft gemaakt. Christ's Eyes haalt je volledig uit balans, het is tragische schoonheid en het zijn ideale klanken om voorgoed de knop uit te zetten. Het nummer voelt aan als pijn, je ziet de ogen van Christus, niet als de zoon van God, maar als een man die werd gefolterd door barbaren.
De loodzware, bijna onmenselijk donkere synthbeats blijven nazinderen in Breaths. Het nummer voelt als een noodkreet aan, een man die zijn demonen wil uitschreeuwen en het in onbeschrijfelijke schoonheid verpakt.
Het meest bekende nummer op deze plaat is natuurlijk Edges. Je kent natuurlijk dit nummer in zijn huidige uitvoering, maar deze versie is een tikkeltje anders, dansbaar, en donker als de hel!
De afsluiter After die ruim tien minuten duurt, is een voorbode van wat nog komen zou: 26 jaar darkwave/indus die veel werd gekopieerd, maar nooit geëvenaard!
Didier BECU
19/11/2015
---