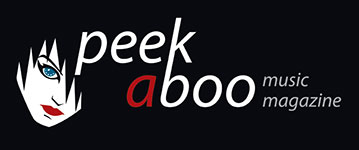 like this album classics review

---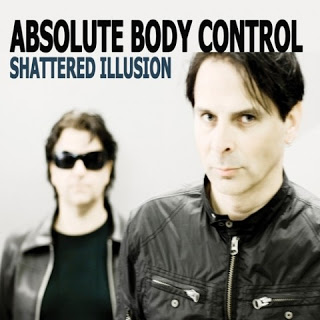 ABSOLUTE BODY CONTROL
Shattered Illusion
Music
•
Album Classics
Minimal
•
New wave
[98/100]

Daft Records
18/11/2015, Didier BECU
---
The media probably will never understand, his dedicated fans will: Dirk Ivens is one of Belgium's greatest musicians. During several decades this musical centipede made music with four different (sublime) projects: Sonar, Dive, The Klinik and of course Absolute Body Control. In the early 80s the band was formed along with Veerle De Schepper and Marc De Jonghe, but eventually Dirk Ivens formed a duo with his partner in crime Eric Van Wonterghem. When the band started a second career, a lot of old material was released, but Shattered Illusion is actually the first album with new material from the second Absolute Body Control era.
The more you listen to the instrumental opener What Took You So Long, the more you hear Bowie during his Low period. Krautrock with analog electronics! The ideal start of a collection of immortal electropop songs that all sound familiar, songs that sound as if they were composed in 1983, but the booklet clearly says 2010. Sorrow has the typical Absolute Body Control sound, or something like Fad Gadget, so to speak! The tight production of Eric Van Wonterghem ensures that the song has a superb vintage sound!
Surrender No Resistance was released as a single, and even though the record was not a hit in the traditional sense of the word, the melody is chiseled in many black brains. Eins Zwei Drei Vier has delicious electronics, with a nod to the experimental Neue Deutsche Welle. Everyone has his favorite, for me (and many others) that is Never Seen, probably because of the addictive synth melody and the effects on Dirk's voice!
In Stardust Fever it becomes once again clear why Dirk has such a great fascination for Suicide, as he uses the same repetitive rhythms, completed with an almost unsustainable energy. It is also the track that comes most close to what Dirk does in Dive. Shattered Illusion is new wave in all its glory, the kind of track that makes you dance without realizing it, and you'll do that on the infectious Into The Light too. Just follow me, Dirk sings, and with such music we surely want to! Finally Talking To The Man is the best song of The Neon Judgement that is written by Dirk Ivens.
Shattered Illusion is a record that has every reason to be named a classic!
Didier BECU
18/11/2015
---
De media zullen het waarschijnlijk nooit begrijpen, zijn toegewijde fans wel: Dirk Ivens is één van Vlaanderens grootste muzikanten. Deze muzikale duizendpoot is al decennia lang het uithangbord van vier diverse (sublieme) muzikale projecten: Sonar, Dive, The Klinik en natuurlijk Absolute Body Control. In het begin van de jaren 80 bestond deze band nog uit Veerle De Schepper en Marc De Jonghe, maar het werd uiteindelijk Dirk Ivens en zijn eeuwige partner in crime Eric Van Wonterghem. Toen de band aan een tweede carrière begon werd er heel wat oud materiaal uitgebracht, maar eigenlijk is Shattered illusion de eerste plaat met nieuw materiaal uit het tweede Absolute Body Control-tijdperk.
Hoe meer je naar de instrumentale opener What Took You So Long luistert, hoe meer je er de Low-periode van Bowie in ontdekt, Krautrock met analoge electronica. De ideale start van een resem onsterfelijke electropopnummers die één voor één als vertrouwde vrienden klinken, songs waarvan je denkt dat ze in 1983 zijn gecomponeerd, maar het hoesje zegt duidelijk 2010. Sorrow heeft het typische Absolute Body Control-geluid, zeg maar Fad Gadget dus! De strakke productie van Eric Van Wonterghem zorgt er trouwens voor dat het nummer heerlijk vintage klinkt!
Surrender No Resistance verscheen als single, en ook al werd de plaat geen hit in de traditionele zin van het woord, zit de melodie in heel wat zwarte geesten gebeiteld. Eins zwei Drei Vier is een heerlijke spielerei, met een knipoog naar de experimentele Neue Deutsche Welle. Iedereen heeft wel zijn favoriet, bij mij (en vele anderen) is dat Never Seen en daar zal het verslavend synthmelodietje en de effecten op Dirks stem wel voor heel veel tussen zitten!
In Stardust Fever wordt het nog maar eens duidelijk waarom Dirk zo'n grote fascinatie voor Suicide heeft, dezelfde repetitieve ritmes en een bijna onhoudbare energie. Het is de track die ook het meest aanleunt bij wat Dirk met Dive doet. Shattered Illusion is wave in al zijn glorie, het soort nummer waarop je begint te dansen, zonder dat je het beseft en dat doe je ongetwijfeld ook op het aanstekelijke Into The Light. Just follow me, zingt Dirk, en met zo'n muziek willen we dat maar al te graag! Afsluiter Talking To The Man is dan weer het beste nummer van The Neon Judgement dat door Dirk Ivens is geschreven.
Shattered Illusion is een plaat die alle redenen heeft om een klassieker te zijn!
Didier BECU
18/11/2015
---