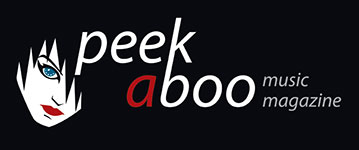 like this cd review
---
ABSOLUTE BODY CONTROL
Surrender No Resistance EP
Music
•
CD
Minimal
•
New wave
[90/100]

06/06/2011, Didier BECU
---
Some persons are schizophrenic in a sane sense which often results in so-called side projects but in the case of Dirk Ivens it's an individuality that's been splitting in four.
There's his solo EBM-esque project Dive, along with Marc Verhaeghen and Peter Mastbooms he forms the institute named The Klinik and with his other buddy Eric Van Wonterghem, he's involved in both Sonar (harsh noise) and Absolute Body Control.
I recently asked Dirk to come up with his favourite baby but he couldn't as a good father loves all his children in an equal way.
Having said that, there's no doubt about that Absolute Body Control is the project that sounds most like the 80's. I guess it's no wonder that last year's "Shattered Illusion" was my favourite album.
Some hear Fad Gadget (I do), others might hear John Foxx but after being so many years in the biz and so many good releases, I guess they can only be compared to themselves and that is the highest compliment an artist can get.
All quite normal after 30 years' ABC and to celebrate this event, there's not only a worldwide tour (including Shadowplay) and the release of this EP.
Described as a collection of remixes and unreleased material, this EP offers you 6 tracks.
"Surrender no resistance" has been remixed by Crash Course In Science (and as expected, it gives it even a more minimal synth-feel), Covenant (and no, it hasn't turned out in being a futurepop thing) and Millimetric.
You don't like remixes? Neither do I, but in the case of ABC it's different just because the versions are different and apart from the same choruses it feels like you're listening to songs that haven't that much in common.
Also "Talking to the men" has been remixed and it still stays a track that could have been made by The Neon Judgement in 1984.
"Tears" is an instrumental song in where you can hear how much these guys love Kraftwerk and "Feels like love" is indeed a cover and so the perfect homage to Luc Van Acker.
Which brings us to the conclusion that not one fan can live without this (therefore you're a fan, ha!) and for all the others, it's not too late to discover the best band from Belgium. Okay, one of the best that is!
Didier BECU
06/06/2011
---