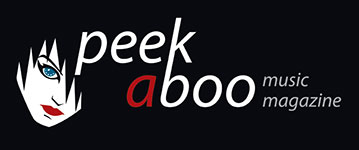 like this cd review
---
COMBAT VOICE
The last flow
Music
•
CD
EBM
[93/100]

05/06/2011, Didier BECU
---
What a strange time we're living in. We can complain every day and we keep on saying that the old times used to be better and blame it on our age. The youngsters certainly have a point if they will be saying that we keep on grumble, but do these people really know how the situation in the 80's was?
I remember entering a store (and hell, it wasn't even an obscure one) seeing releases by The Weathermen or even Trisomie 21 hanging on the wall. Everything seemed to be right back then, you had the charts we disliked and there was the underground. For entering the tombs of music, you didn't even have to dig that deep to find its entrance.
Some decades later this old fart (that's me) sees that times indeed have changed.
Not only do I dislike most of the so called alternative underground as it's nothing but a lame excuse to come up with something that has to be sold and in their cases "alternative" is the label to stick it onto. The other problem is also Belgium and its attitude.
The grass is always greener at the other side but in the EBM-case it's definitely greener. This country that is now in decline used to be once the cradle of the EBM-movement.
While in every country you see at least something like respect for this genre, Belgium forgot.
American music fans can't believe it when they read this. The country that gave birth to Front 242 is also the country where established acts have to play in front of 100 people and this whilst bands that are sound like the 12876544th degree of The Beatles are being hailed as heroes.
Why such an intro you ask? Well, because Combat Voice is the kind of band which evokes those feelings in me. There is indeed the undeniable aspect that Richard and Bernard have spawned a cd that could have been made in 1987 and at the same time you could say that if it was made in 1987, these two would be underground stars. (Mention the word "stars"!)
So, perhaps it's just that these guys are born at the wrong time?
Probably, but this debut offers you some of the finest old school EBM-stuff you can imagine. When I saw them on stage I described them as the missing link between The Klinik and Front 242 and nothing will change this opinion.
Nobody will deny that Bernard (who is also half of mono Electronic density) is influenced by the likes of Jean-Luc De Meyer and Daniel B. but this duo do something original with these influences.
Some songs are like some electronic soundscapes that are overruled by an old EBM-feel whereas a dance stomper like "The combat voice" should fit well on a classic Nitzer Ebb-album.
There still will be people around who think it's silly that musicians like them are grabbing back to the past. It's everybody's right to think so but this doesn't stop us for thinking that "The last flow" is one of the finest EBM-records we heard in a very, very long time.
Hmmm, I almost wrote down the word "EBM-classic". You know, it is one…
Didier BECU
05/06/2011
---