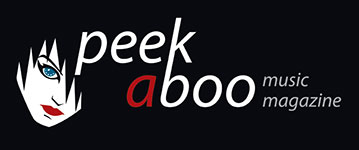 like this cd review
---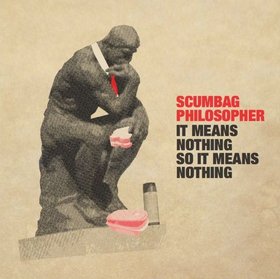 SCUMBAG PHILOSOPHER
It means nothing so it means nothing
Music
•
CD
Indie
•
Post Punk
[91/100]

Words on music
05/06/2011, Didier BECU
---
In some way I think I'm a post-punk man. I know, it's a pretty silly term but having said that, I think it's more silly how these days manufactured boys steal some guitar riff from Joy Division and let us believe they're the new reincarnation of Manchester' finest.
Post-punk was what happened after punk and it meant that nothing has to be perfect, it just had to come straight out of the heart and that makes bands like Wire or Gang Of Four timeless.
A long introduction to tell you that we received the debut album by a British band named Scumbag Philosopher which gave us the same feeling.
Some will say that these nine songs on here have an indie-appeal and that's kind of true as the interaction between the male vocals from Grant and the female ones from drumster Anne give you some feel that reminds us of The Pixies.
But it's the directness and the lyrics that make them so similar to (forgotten) Peel heroes like Half Man Half Biscuit or I, Ludicrous. Just listen to songs like "Your heroes at home" or "God is dead So I listen to Radiohead" (and no it doesn't sound Thom Yorke at all!) and you know enough! For those who still don't get it: this is the same bitter cynic stuff that could have come out of the head by monsieur Mark E. Smith!
According to the band's label they wrote some classics which equals Gang Of Four's "Entertainment!" and such words can be debatable but still, we think that this band delivered a great album that captures the essence of post-punk and that is a merit.
Didier BECU
05/06/2011
---