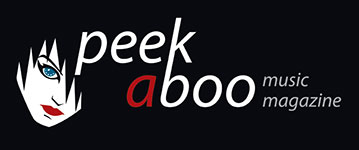 like this cd review
---
THIS CAN HURT
Worlds Apart
Music
•
CD
Crossover
•
Indie
•
Indie Rock
•
Industrial Rock
[84/100]

Self-released
04/06/2019, Jurgen BRAECKEVELT
---
The Belgian band This Can Hurt will release their second L.P. Worlds Apart in June 2019. Some old and wise music foxes hide behind their bandname: JP De Brabander (ex-LoopLizard / ex-DeLaVega), Sven Vande Neste (70's Tush) - and Jack Noise. They named their music style Industrial Post Wave. Why? Because they couldn't find any other name that suits their own sound influenced by so many different styles. Their first LP, Nothing Matters, was often compared in reviews to great artists such as Muse, Type O Negative, Sisters Of Mercy, Massive Attack... not too bad if you would ask me.
Should we agree with this? Should we compare? I don't think so, it is just box thinking, something we refuse to do as it is pointless. We discover here very nice indie-rocksongs, with a sometimes hard base, and sometimes more intimate. Those who are into hard rock will enjoy River Runs Deep. Masterful compositions with nice tempo changes and guitars that are hunted by loads of cables and millions of pedals. Fate fits perfectly in this. The guitar parts in this song are definitely awesome. The love for guitars can be felt throughout the album. Great gothrock-80's songs like Diane or a hint of postpunk/shoegaze in Some Days. And the comparison of their first L.P. with among others Type O Negative is justified when you hear the pur sang rocker The Fall Of Mark E. Smith. With some crossover passages.
In For You we discover some modesty and drawn-out guitar sounds.
This Can Hurt delivered a great second album with their magnificent industrial post wave. Sturdy rockers, some space for some electronics and synths, screaming overdrived guitars and on top of that the strong voice of Sven Vande Neste. Festivals from all over the world: book them. These guys on stage can only make of it an incredible party.
Jurgen BRAECKEVELT
04/06/2019
---
Het Belgische This Can Hurt brengt in juni 2019 hun tweede longplayer Worlds Apart uit. Achter de bandnaam schuilen een aantal oude wijze muzikale vossen die al hun strepen verdienden: JP De Brabander (ex-LoopLizard / ex-DeLaVega), Sven Vande Neste (70's Tush) - en Jack Noise. Ze hebben hun muzikale stijl de naam Industrial Post Wave gedoopt. Waarom? Wel, omdat het niet echt al een naam had waar de door diverse stijlen beïnvloede sound die hen eigen is onder te plaatsen is. Hun eersteling, Nothing Matters, werd in menig review gelinkt aan muzikale grootheden als Muse, Type O Negative, Sisters Of Mercy, Massive Attack,… een niet zo mis lijstje, als je het mij vraagt.
Moeten we dit dan beamen? Vergelijken? Ik denk het niet, want dat is hokjes-denken, iets wat wij pertinent weigeren te doen wegens zinloos. Maar we ontdekken wel leuke indie-rocksongs, met dan weer een heel stevige basis, dan weer meer ingetogen en voorzichtiger.
Wie een voorkeur heeft voor meer robuuste rockers vindt zijn gading in River Runs Deep. Vakmanschap en meesterlijke composities, met leuke tempowissels en gitaren die door meters kabels en tig pedalen worden gejaagd. Fate sluit daar perfect bij aan. De gitaarpartijen in deze laatste zijn van absolute topklasse.
De liefde voor gitaarwerk is een rode draad door dit hele album. Geweldige gothrock-achtige nummers zoals Diane of een vleugje postpunk/shoegaze in Some Days. En de vergelijking bij hun eersteling met o.a. Type O Negative is niet onterecht als je de rocker pur sang The Fall Of Mark E. Smith beluisterd. En an sich zitten er passages in die crossover zijn. Geweldig om dit versmolten in heel robuuste songs te mogen ontdekken.Ingetogenheid en uitgesponnen gitaarsounds ontdekken we in For You.
De grond uit het Belgische platteland, het Meetjesland, van waaruit deze heerschappen hun magistrale industrial post wave op ons loslaten, is van oerdegelijke kwaliteit. This Can Hurt levert bij deze een tweede geweldig album af. Stevige rockers, een plaats voor wat electronica en synths, overstuurde gitaren die schreeuwen om verlossing en daarbovenop de sterke stem van Sven Vande Neste. Festivals aller landen: boeken die handel! De tapkraan open, zweetgeuren die langzaam merkbaar worden en de walmen van half-gegaard en/of gebakken junkfood die erbij horen…. Ja, een plaatje dat met deze jongens op het podium alleen maar een kan uitmonden in een ongelooflijk feest!
Jurgen BRAECKEVELT
04/06/2019
---