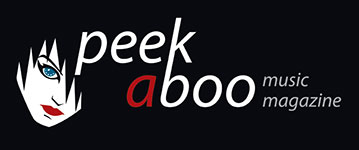 like this cd / vinyl / digital review
---
FONTAINES D.C
Dogrel
Music
•
CD / Vinyl / Digital
Alternative Rock
•
Indie Rock
•
Post Punk
[100/100]

Partisan Records
02/04/2019, Kevin BURKE
---
In the aftermath of their recent write-up in Rolling Stone Magazine, Fontaines D.C are hastily reaching for that pedestal of greatness. Set apart from their contemporaries in the modern-musical spectrum by the poetic-genius within their lyrics. While remaining earthly and streetwise, their alternative, post-punk sound blisters and sparkles in the same breath. They remain highly accessible in a market crying out for the edge Fontaines D.C possess.
The irish five-piece walk gracefully under the same flickering street lights as The Radiators, The Blades and even U2. But this is the 21st-century, where homegrown, intelligent-angst fuels the creative passions of Fontaine D.C. Their highly-anticipated debut album-Dogrel, due April 12th, is a well crafted work of eleven-tracks that sizzle from the Dublin alleyways to the speaker systems of the world.
From the opening track-"Big", the evidence of the poetic foundation is set-
"Dublin in the rain is mine, A pregnant city with a catholic mind".
At moments Dogrel transcends the urbanite feel, the band has a talent for stirring the human emotions with ever syllable that echoes with precision. The powerful and real delivery of the inner-city accent which rolls from the projected snarl of singer Grian Chatten, keeps the sound rooted and sharp. Whereas on "Too Real" the band immerse themselves in a shoe-gaze juggernaut which rises and falls.
The thundering "Hurricane Laughter" is immediately addictive, it rumbles with a solid direction. A guitar screeches between the bland, half-spoken vocals which give the song a terrifying elegance all of its own. In contrast, a jangle of Rolling Stones-style chord structures launch "Roy's Tune". A drawing of breath in a reflective moment, perhaps a necessary break in the density which surrounds it.
Fontaines D.C are in a mode of full assault on "Chequeless Reckless", it becomes a telling preached-statement on the trappings of life, money and what we perceive as important. With a homage to Dublin City spread throughout the album, meshed into its DNA, it comes fully to the surface on the drum-driven "Liberty Belle" and the astute "Dublin City Sky". In between these two tracks is the glorious, acoustic striving "Boys In The Better Land". The culmination of what Fontaines D.C are capable of-the collision of styles which combine, create a unique and inherently modern track.
Maybe the future is not so unwritten after all, as Fontaines D.C contain the right amount of talent, textured with a creative force of poetry and layered with catchy hooks that are both raw and eloquent. The release of Dogrel will send a flare up into the stratosphere of the music world, one which will attract a legion of fans and cast a wide net of influence.

Tracklisting:
1.Big
2.Sha Sha Sha
3.Too Real
4.Television Screens
5.Hurricane Laughter
6.Roy's Tune
7.The Lotts
8.Chequeless Reckless
9.Liberty Belle
10.Boys In The Better Land
11.Dublin City Sky
Partisan Records
https://ukpartisanrecords.ochre.store/fontaines-dc
Band Members
Grian Chatten (Vocals)
Conor Deegan III (Bass)
Carlos O'Connell (Guitar)
Conor Curley (Guitar)
Tom Coll (Drums)
Kevin BURKE
02/04/2019
---