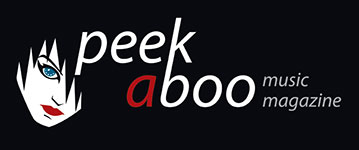 like this cd / vinyl / digital review
---
THE RECEIPTS
The Receipts
Music
•
CD / Vinyl / Digital
Alternative Rock
•
Indie Rock
[95/100]

Self-released
03/04/2019, Kevin BURKE
---
After drawing a long breath of hiatus, Irish band The Receipts return with the same precision of catchy hooks and gliding riffs that contain the unique sound which originally established the band back in the early nineties.
Since 2014 the band have reformed, gigging and reminding audiences of their unique sound and memorable hit "Coming Round Again". Now, in 2019 The Receipts finally release their debut album, a self-titled and a self-assured sculpture of ten original tracks, making this a worthwhile dive into a blissful collection.
Center stage is the jangle of strings, soaked in the Californian sun with the surf guitar of The Pixies. The dreamy vocals of Karl McDermott float out across a vivid feel-good landscape. Opening with "Coming Around Again" the flow of the album is like waves, bright, sizzling pop with tracks such as "Rebecca Debutante". While an obvious maturity is inevitable, the levels of energetic excitement of youth is meshed into every guitar lick and transcending vocal line
This self-titled gem is a melodically driven-guitar album, influences of the sixties counterculture and The Byrd's is ever present in moments such as -"Stay On My Side". With the refreshing blast of soaring harmonies on tracks such as "Lisa Jane" the and soul-driven groove of The Heartbreakers in "She's Leaving Home".

At times The Receipts give a backward glance in the direction of eighties alternative Irish acts such as The Golden Horde, at others times they ripple with the influence of Alex Chilton. Their sound may not be wholly original but the delivery is done with such passion it makes The Receipts sound unique in 2019. An album nearly three-decades in the making, has not let down the original intention and sound of a band who are getting the long-player recognition they so rightly deserved.
Track List;
1.Coming Around Again
2.No Greater Love
3.Shoot The Crow
4.Rebecca Debutante
5.Stay On My Side
6.Like Me Too
7.Lisa Jane
8.She's Leaving Home
9.All Day, All Night
10.Not With Me Anymore


The Receipts are;
Vocals, Guitar-Karl McDermott
Vocals, Guitar-Ronan Clinton
Bass-Paul Mc Donnell
Drums, Vocals-James Brady
Available via
Kevin BURKE
03/04/2019
---