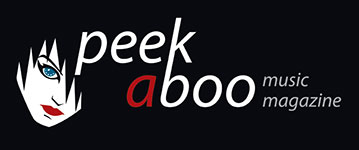 like this cd review
---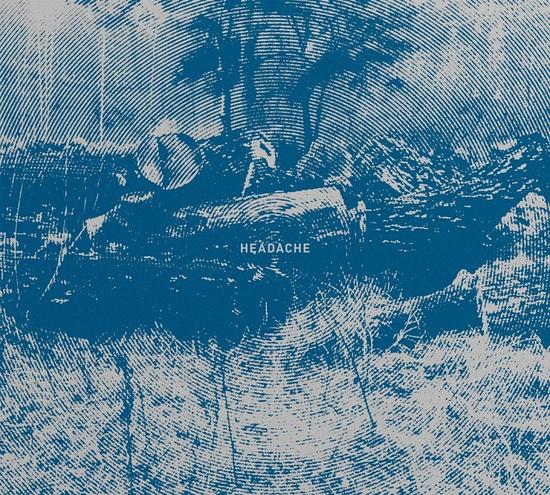 TRUPA TRUPA
Headache
Music
•
CD
Alternative Rock
•
Indie Rock
•
Noise
[80/100]

Blue Tapes and X-Ray Records
24/09/2015, William LIÉNARD
---
Trua Trupa from Gdansk, Poland, releases a guitar album on which US new wave is combined with British influences and mild psychedelics. The material was recorded in an ancient synagogue and a dilapidated machine factory and it sometimes sounds slightly like the disturbed sounds of The Sexgang Children (Snow), with dangerous but tuneful guitars, and then dreamy and secure (Halleyesonme) or - after an quiet intro – it explodes like a hard rock song (Sky is Falling) and then returns to a quieter level. The drums are loud, the guitars are whistling and - as if it was all a fantasy - the guitars float by quietly and the beautiful voice of frontman Grzegorz Kwiatkowski creates peace and order.
In Sacrifice the Polish poet sounds like John Lennon and you wouldn't be surprised to find the song on a Lennon album, although the shrill guitar sounds in the background really make the difference. The mantra-like Getting Older, with triangle, groaning and popping drums and bell-like guitars as a background for the emphatic choral singing, is not only original, but also a slightly intoxicating composition. In Give 'm All we hear an organ in the background, atmospheric guitars and a beautiful vocal line by Grzegorz Kwiatkowski, a quiet and very beautiful ballad, while the reverberating Wasteland moves in a psychedelic direction, an the fanning melody gets free rein in a whirl of guitars and voices. Very very nice.
Song number 8 is called Rise and Fall and sounds darker than the material we have heard so far. The guitars arte humming, the percussion is bombastic and again the repetitive chorus has the quality of an intoxicating mantra. Headache gets two interwoven vocal lines, insistent percussion, shrill guitars and is pure psychedelics, complemented with powerful rock guitars, but it's the vocals that ultimately dominates the composition, soft and mantra-like, later blatant as in pure hard rock and related styles. In Unbelievable in the band returns to the dreamy atmosphere of Halleyesonme with again a high Lennon level in terms of voice and mood. Picture Yourself initially has an exotic atmosphere with African-sounding guitars, but then evolves into a steaming rock song in which again the repetitive vocal lines create a heady atmosphere, mantra-like, with whistling electronics and nagging guitars. Very nice.
An Eastern European band is almost synonym of a wall of sound in the style of Bauhaus and associates, but Trupa Trupa sounds quieter and more versatile, with American and English influences and a repertoire that is coherent and at the same time very diverse: a very balanced and nice album.

The English lyrics are written by Mark Whitby, DJ at Dandelion Radio.
Tracklist:
1 Snow
2 Halleysonme
3 Sky is Falling
4 Sacrifice
5 Getting Older
6 Give 'm All
7 Wasteland
8 Rise and Fall
9 Headache
0 Unbelievable
1 Picture Yourself
William LIÉNARD
24/09/2015
---
Uit Gdansk, Polen, komt Trupa Trupa met een gitaaralbum waarop US new wave gecombineerd wordt met Engelse invloeden en een lichte vorm van psychedelica. Het materiaal is opgenomen in een oude synagoge en een bouwvallige machinefabriekshal en soms klinkt het lichtjes gestoord zoals The Sexgang Children (Snow), met gevaarlijke maar welluidende gitaren en vervolgens dromerig en veilig (Halleyesonme) om dan – na een al even rustige intro – te exploderen als een hardrocksong (Sky is Falling), waarna de rust weer even gauw terugkeert. De drums roffelen, de gitaren fluiten en dan - alsof het allemaal een fantasie was - dobberen de gitaren rustig voorbij en zorgt de mooie stem van frontman Grzegorz Kwiatkowski voor rust en orde.
Op Sacrifice klinkt de Poolse dichter als John Lennon en de compositie kan je je voorstellen op een Lennon-album, zij het dat de schrille gitaargeluiden op de achtergrond wel degelijk het verschil maken. Het mantra-achtige Getting Older, met triangel, ploffende en dan zuchtende drums en belachtige gitaren als achtergrond voor de nadrukkelijke koorzang, is niet alleen een originele, maar ook een lichtjes bedwelmende compositie. Give 'm All krijgt orgelgeluid op de achtergrond, atmosferische gitaren en een prachtige zanglijn van Grzegorz Kwiatkowski, een rustige en heel erg mooie ballade, terwijl het echoënde Wasteland eerder de psychedelische kant opgaat, gas terugneemt en vervolgens de waaierende melodie opnieuw de vrije baan laat in een draaikolk van gitaargeluid en stemmen. Heel erg mooi ook.
Song nummer 8 heet Rise and Fall en klinkt donkerder dan het materiaal dat we tot nog toe gehoord hebben. De gitaren brommen, het slagwerk is bombast en het repetitieve koortje heeft opnieuw de kwaliteiten van een bedwelmende mantra. Headache krijgt twee verweven zanglijnen, drammerig slagwerk en schrille gitaren en is pure psychedelica, wordt aangevuld met krachtige rockgitaren, maar het zijn de zanglijnen die de compositie uiteindelijk toch domineren, zacht en mantra-achtig, later schreeuwerig als in pure hardrock en aanverwanten. In Unbelievable keert de band terug naar de dromerige sfeer van Halleyesonme met opnieuw een hoog Lennon-gehalte qua stemgeluid en sfeer. Picture Yourself krijgt aanvankelijk een exotisch sfeertje met Afrikaans aandoende gitaren, maar evolueert vervolgens tot een stomende rocksong waarin opnieuw de repetitieve zanglijnen voor een bedwelmende sfeer zorgen, mantra-achtig, met fluitende electronics en zeurende gitaren. Heel erg mooi.
Van een Oost-Europese band verwacht je een Wall of sound in de stijl van Bauhaus en consoorten, maar Trupa Trupa klinkt rustiger en veelzijdiger, met Amerikaanse en Engelse invloeden en een repertoire dat coherent en tegelijk zeer divers is. Door de bank genomen een heel evenwichtig en mooi album. De Engelse teksten zijn van de hand van Mark Whitby, DJ op Dandelion Radio.
William LIÉNARD
24/09/2015
---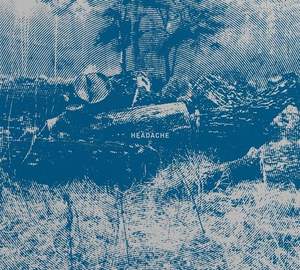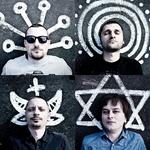 ---