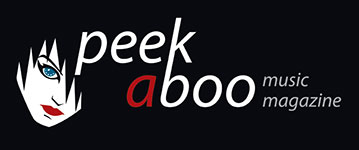 like this cd review
---
LILIUM SOVA
Lost Between Mounts and Dales/Set Adrift in the Flood of People
Music
•
CD
Experimental
•
Noise
•
Post-hardcore
[80/100]

Urgence Disk Records/ Cold Smoke Records
08/12/2016, Wim GUILLEMYN
---
This Swiss trio plays a mix of instrumental post-noise-hardcore. Instrumental and so quirky. It's already the third album and it begins with Dimma, a dark drone which can best be described as an elongated slurry of drone/ambient. This is not representative for the rest of the album because after this short intro you hear Pakeneminen that overwhelms the listener with a nervous and energetic rhythm section. Scandens incorporates elements from the previous two songs.
The album is divided into two parts: Lost Between Mounts And Dales and Set Adrift In The Flood of People, but musically there isn't much difference. In fact, you can consider both halves as a whole. The songs sound dark and gritty with a fat bass, unruly guitars and rhythms. It is music that requires an effort to understand it all.
In that case you hear intelligent music, composed of drums, cello, guitar and bass. Ten songs between one and eight minutes that try to attract your attention, that is what Lilium Sova has to offer.
Wim GUILLEMYN
08/12/2016
---
Deze Zwitserse band is een trio dat een mengeling brengt van instrumentale post-noisehardcore. Instrumentaal en eigenzinnig dus. Hun reeds derde album begint met Dimma: een donker geronk dat als een langgerekte brij van drone/ambient kan worden omschreven. Dat is niet representatief voor het hele album want vlak daarna horen we Pakeneminen dat je meteen wakker schudt d.m.v. een nerveuze en energieke ritmesectie. Scandens bevat elementen uit de twee eerdere songs.
Het album is opgedeeld in Lost Between Mounts and Dales enerzijds en Set Adrift in the Flood of People anderzijds. Maar muzikaal hoor ik eigenlijk weinig verschil en klinkt het album als één geheel. De Tracks zijn donker en gruizig met vette bassen en weerbarstige gitaren en ritmes. Muziek die je aandachtig moet beluisteren en waar je wat moeite moet voor doen om ze te begrijpen.
Als je die moeite doet, dan hoor je intelligente muziek bestaande uit drums, cello, gitaar en bas. Tien songs tussen één en acht minuten die je aandacht proberen te trekken, dat is wat Lilium Sova te bieden heeft.
Wim GUILLEMYN
08/12/2016
---