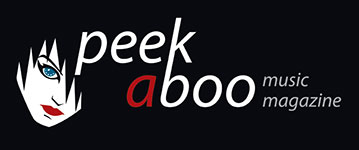 like this cd review
---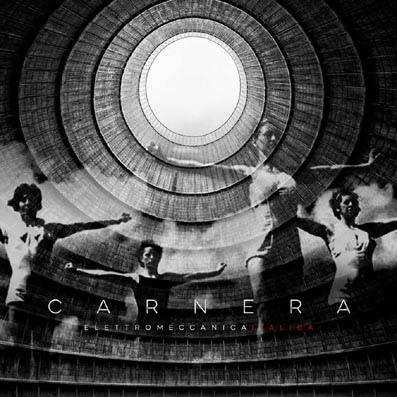 CARNERA
Strategia Della Tensione
Music
•
CD
Industrial
•
Neofolk
[95/100]

Old Europa Cafe
29/03/2016, Maurizio MOSCARELLI
---
Situationist post-industrial voted to claim the beauty, so emerge Carnera, designed by Giovanni Leo Leonardi guitar and voice of Sigfried Modena and recently Yvan Battaglia (already LCHM and technical sound of Kirlian Camera) with Monica Gasparotto to live projections.

The album comes out for historical and prolific Old Europa Café of Pordenone by Fra Rudolph. Elettromeccanica, Strategia della tensione is an album that tells of Light, Beauty and War. The belligerent intentions emerge from the first notes of Attaccheremo all'alba/Rivelazione in which ritual-militaristic industrial loops and percussion create a frightening and obscure intro that opens the journey through the trenches Carnera between barbed wire, clotted blood and sharp bayonets. Hear! So announces the opening words of threatening L'Ora e' Giunta in which Ostenbrau drummers, trace the furrow to follow into battle.
A Lume Spento to obsessive rhythm march to the front voice prompts us to close ranks echoing the better martial symmetries. The rhythms are diluted in the broken sounds of Cortina di Ferro threatening to reassemble in Strategia della Tensione in which Herbst9 rhythmic made panic.
"Ophelia" ! Small post-modern poster beats the heart in a feeble romance, as well as ruthless exasperated, electronic and emotional upsets that introduce Elettromeccanica Italia and the grand finale of Declaration of War in which angular metrics the lyrics that remained to Pasolini declarations denouncing the fierce resistance...
The intolerable stench at the heel that oppresses money Pharisees Upon your world without beauty today, we declare war! The snout of the vile arrogance of the moderates at the moral justice of the good of the righteous.
We declare war! Squandered the legacy to the won by vocation At curved backs The lower looks We declare war! And war it is! But the journey does not end five other wonders affixed as bonus tracks rise the banner of the "WASTE".
Carnera is one of the best Italian bands ever with an onset which can reduce the cold and miserable wall of apathy today. Avanti Carnera.
Maurizio MOSCARELLI
29/03/2016
---