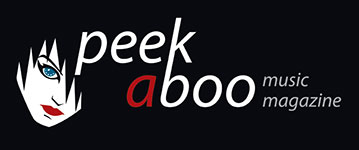 like this 7 inch review
---
DEATH IN JUNE
THE CORN YEARS
Music
•
7 inch
Neofolk
[100/100]

Steelwork Maschine
17/06/2020, Danil VOLOHOV
---
The best way to celebrate a band's anniversary is to put out a series of reissues. And Steelworks records haven't just done that. But they also presented the newest version of iconic "The Corn Years".
Early recordings of Death In June are like a separate universe. With almost concrete distortion level of surrealistic sound landscapes, "The Corn Years" unites the whole era of the band's history. Within echoes and heavy background drumming of "The World That Summer" and "Brown Book" – probably the first classical record of Death In June and Douglas P. Romantic. Lyrical. Their own reinterpretation of British folk-traditions that, after all, got a Celtic-like feel. But just like with any of Death In June releases, it's impossible to tie their music with a certain period of time. Since the beginning of his career, Douglas P has been following his own unique vibe.
The Reissue of "The Corn Years" - remixed version with some extra material - should be released on June 6th through Steelwork Records.
Danil VOLOHOV
17/06/2020
---