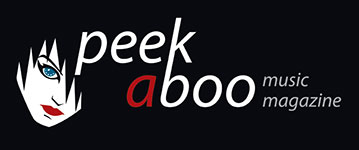 like this cd review
---
RUMMELSNUFF & ASBACH
Rummelsnuff & Asbach
Music
•
CD
Electro
•
Folk
•
Neoclassical
•
Neofolk
•
Unclassifiable
[75/100]

Out Of Line
11/12/2016, Ron SCHOONWATER
---
Release on the German label Out Of Line are usually from electro or industrial rock/metal bands. Of course there are exceptions, like Ordo Rosarius Equilibrio. The German Rummelsnuff & Asbach is the superlative exception. When looking at the picture on the cover it is not clear what to expect. The music surprises, although you won't be surprised if you have ever heard Rummelsnuff's previous work. The band offers a mix of traditional folk, sometimes with humorous neo-classical influences (as on Eisengott) and a touch of pastiche. The songs are generally more spoken than sung (in German) on a compelling, slightly marching rhythm. Listen for instance to songs like Harzer Käse, the fun of Haferschleim, the EBM oriented Helmut and the compelling and swinging Dr. Rummell Mr. Snuff.
There is also room for melancholy as on the shanty-like Treidler and for the relaxed 1950s style on Crystal Ball (sung in English). The band also moves easily between those two genres for a lighthearted song like Stille Im Maschinenraum.
Humorous music never should sound pathetic. Mission accomplished for Rummelsnuff & Asbach. The only flaw is that the album takes too long, because you get the feeling that you have heared it allbefore on this record. But it is a must for the humorists among us.
Ron SCHOONWATER
11/12/2016
---
Op het Duitse label Out Of Line verwacht je al snel elektro of industrial rock/metalmuziek. Gezonde uitzonderingen zijn er natuurlijk ook, zoals Ordo Rosarius Equilibrio. Het Duitse Rummelsnuff & Asbach is echter een uitzondering. Met de foto op de hoes kan je alle kanten op. De verrassing is des te groter als de plaat begint. Hoewel, als je het eerdere werk van Rummelsnuff gehoord hebt, zal de verbazing minder groot zijn. De band biedt namelijk een mix van humoristische traditionele folk, soms met neo-klassieke invloeden (zoals op Eisengott) en een vleugje pastiche. De zang is over het algemeen meer gepraat (Duits), meestal op een dwingend, enigszins marcherend ritme. Zoals op Harzer Käse, het leuke Haferschleim, de EBM versie Helmut en het dwingend swingende Dr. Rummell Mr. Snuff.
Ook melancholie weten de heren op waarde te schatten. Zoals op het op een zeemanslied lijkende Treidler en het relaxte jarenvijftig aandoende en in het Engels gezongen Crystal Ball, om tussendoor overigens net zo makkelijk over te stappen op het luchtige Stille Im Maschinenraum.
Het is een kunst om humoristische muziek te maken die nooit zielig klinkt. Wat dat betreft slaagt Rummelsnuff & Asbach er ruimschoots in om een leuke plaat af te leveren. Het enige minpunt is dat de plaat op het einde wat inzakt. Ze duurt eigenlijk net te lang, want uiteindelijk overheerst het gevoel dat dit al eerder is gedaan op dezelfde plaat. Voor de humoristen onder ons toch een aanrader.
Ron SCHOONWATER
11/12/2016
---