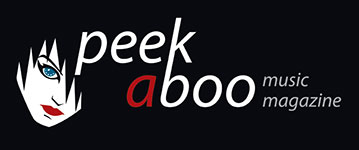 like this cd review
---
NEWMOON
Space
Music
•
CD
Dreampop
•
Power Rock/Pop
•
psychotic rock
•
Shoegaze
[83/100]

PIAS
11/12/2016, Jurgen BRAECKEVELT
---
Call it shoegaze, call it dream pop, call it glacial, heartbreaking alt-rock; call it whatever you want. With the album Space, the new Belgian band Newmoon creates a kaleidoscopic swirl of sound, an abstract world of textures, post-punk mood shifts and aural tsunamis crashing on the distant silver shores of the imagination.
Taking the name from an Elliot Smith album and based in Antwerp and Ghent, Newmoon formed in late 2013. The band members previously played in the much-loved hardcore punk band Midnight Souls, now widely recognized as one of the country's finest. And although the two projects may seem opposites, hardcore is nothing but a genre built on momentum, and this quintet is a master in this field.
Nice to read, but does it sound as such? Yes it does. Sometimes it sounds more relaxt and dreamy, then the songs sound pretty hard and noisy. Head Of Stone sounds dreamy, Life In The Sun starts of pretty heavy, but then gets a more relaxed mood. In every song we here howling guitars. Sometimes smoothly, then as typical shoegaze. Skin has a hell of a sound with heavely screaming guitars, as if they are tortured. Heavenly... In the end they really scream, sounding desperate, but energetic at the same time, as a cry for help.
For a second I thought I was listening to a Pink Floyd song... Coma. The first notes sound very Pink Floyd, and then they explode: drums hitting hard, and the voice unbelievable soft and dreamy. Everything Is... everything what a good rock song should have. It al blends together: voice, guitars, drum, bass... Hi opens in a very psychedelic way and continues as such all through the instrumental song. A nice surprise with an incredible sound. One Thousand lingers, and the vocals could be sung by Radiohead's Thom York.... they blend wonderfully with the magnificent sound throughout the entire album.
The last song of the album is Liberate The World. Another popper. Quiet pieces are interspersed with more uptempo
fragments: explosive, grungy pieces of musical happiness.
This shows that Belgium's has got talent (where else did we hear this...). Newmoon starts off with a very good album. It reminds me of my young(er) years, my first big festivals, The Dream machine and similar bands of which Newmoon is not a copy. It is a barrel of love for the music the band makes. You can hear it but above al you can: feel it. Another band to check out on stage...
Jurgen BRAECKEVELT
11/12/2016
---
---