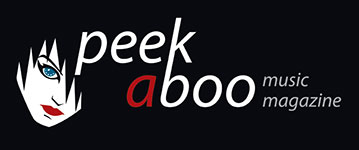 like this cd review
---
FOLK DEVILS
Beautiful Monsters
Music
•
CD
Psychedelic
[80/100]

Optic Nerve Recordings:
11/12/2016, Paul PLEDGER
---
Despite being christened with such a mischievous moniker, Folk Devils were as far removed from sandals and beards as you could wish to get. Providers and purveyors of gritty alternative rock and roll, the late Ian Lowery's lively charges had, in hindsight, more in common with Nick Cave, Meteors, The Godfathers and the more recent The Jim Jones Revue than Nick Drake.
Fuelled by their own adrenaline and a tour-de-force on stage, Folk Devils were the epitome of a must-see live band during their heyday. Beautiful Monsters rounds up their key singles, demos and session tracks that must have had radio stalwart and FD champion John Peel writhing in ecstasy. Sadly the Peel tracks aren't here but London and Holland rarities more than make up for it.
One listen to the title-track of this relentless compendium should confirm what you should already know - Folk Devils were capable of making an inglorious and beautiful racket. Further exploring reveals other gems such as opener Hank Turns Blue, the rakish gobby Art Ghetto and the compulsory neck-snapper English Disease. And it doesn't all stop at the studio door - the demos provide a fascinating sprawl of gutsy rockers such as the short and bittersweet Tight Sleep and Broken Head, both armed with Mark Whiteley's balls-deep bass-lines that might inspire a doff of the cap from Peter Hook. The wonderfully-named Nicotine Tan suggests Whiteley and drummer Alan Cole recorded the track on skateboards, such is its frenetic pace.
Even when Folk Devils slow down on the likes of It Drags On, Brian Jones' Bastard Son and the snarling tortured electric blues that is Happy Face, there's a latent undercurrent waiting to short-circuit and fuse the lights.
Beautiful Monsters feels like only the tip of a very large iceberg yet sadly the band caved in during the mid-'80s and founder Lowery passed away prematurely in 2001 at just 45. Keep an eye out for a reformation in 2016 when the band will perform again. If they can re-create any of this album with a fifth of its blistering intensity, Folk Devils will be fit to wear the shirt bearing their name.
This review also appeared on Flipside Reviews
Paul PLEDGER
11/12/2016
---