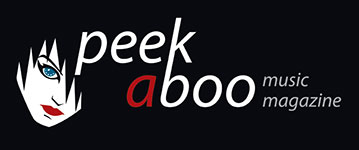 like this cd review
---
LES PANTIES
Cold Science
Music
•
CD
Post Punk
[80/100]

Les Disques Du Crépuscule
11/12/2016, Paul PLEDGER
---
Rooted firmly in their homeland's '80s post-punk landscape and comparable to (deep breath) Propaganda, The Cure, early Crepuscule electro-wavers Isolation Ward, Clan of Xymox and that woman and her Banshees, it's all too easy to dismiss Belgium's Les Panties as copyists or plagiarists. The truth is, there's also references to the likes of current critical squeezes like Savages (opening track Velvet is a sprawling tetchy epic), CHVRCHES (Diving is all smoky, sultry pop huskiness and brooding basslines) and Grimes (the bouncy Hazy Days wouldn't sound out of place on her first album, after a fashion). One cannot always dispute PR notes, you know.
So whether retro or contemporary, it seems Les Panties have the potential to reach a wider audience. It's about time - they've been issuing singles and EPs since 2011 to little or no avail. Cold Science rounds all of these hard-to-find releases up into one concise compilation with a string of rare black and white photographs, including the noir-ish front cover depicting singer Sophie Frison staring demurely down the lens.
There's another feasible reason why the songs seemingly hark back to the days of resonating synthetic snare-drums, atmospheric lyrics, long raincoats and dry ice - production credits include Mark Plati (Bowie, The Cure), Ian Caple (Shriekback, Kate Bush and Julian Cope) and Gilles Martin (Tuxedomoon, Wire), all of whom helped the band stylise their sound.
Perhaps the key song here alongside Diving and Hazy Days is L'Arrivée, presented here in two mixes. This is a fine slice of synthpop with soaring vocals similar to Siouxsie, pulsating hooks, New Order-esque washes of synth and the all-important big build-up. For me, the second mix is superior but either would suffice being blasted out of a festival sound-system in front of thousands of pissed revellers. Meanwhile back in the real world, Les Panties await their fate. On the strength of all but one of these likeable cuttings of new-wave (Porkshop is just odd), I'd wager they've an album waiting to burst out of them.
This review also appeared on Flipside Reviews
Paul PLEDGER
11/12/2016
---