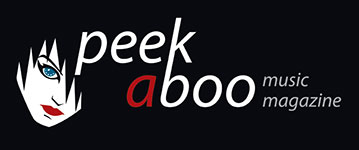 like this digital review
---
AGENT SIDE GRINDER
Jack Vegas
Music
•
Digital
Cold Wave
•
Post Punk
•
Synth Wave
[61/100]

Progress Productions
19/06/2023, Jurgen BRAECKEVELT
---
The Swedish collective Agent Side Grinder is back with their sixth album, which goes by the name Jack Vegas, released by Progress Productions. The production was in the good hands of Henrik Sunbring, former live performing member of the band.
The Swedish trio is known for their truly vintage synth sound which they represent live on stage with great feeling. They seem to drag half a synth museum with them. Their post-punk, sometimes with an electro-punk and minimal edge, is always a joyful experience. Curious how they will do on this Jack Vegas.
Musically they definitely stay true to their raw post-punk sound. Deep synths, bass line, old school analog drumming. It immediately sounds familiar with the opening track 'Waiting Room'. Some more vintage sounding synths, squealing filters and some samples and we have lift-off. This band can do this like no other. Musically it is as solid as ever. 'Number by Number' is a bit more restrained and has a more poppy undertone. While 'Bloodless' takes us back to minimalist sounding eighties places. Certainly the melody that sparingly emerges from the background contributes to this. So far no real highlights on this 8-song album but then 'Madeleine' plays. Angular and dark, threatening and yet from a safe distance.
'Flaws and Flame' follows, but again it's not a banger like we would like to hear. Yes, it will still be Agent Side Grinder. Yes it is booming with the analog sounds but it still doesn't have extra edge. Title song 'Jack Vegas' also remains obedient and not very exciting. The monotonous flat vocals are not very inspiring and it ripples on.
I stay a little hungry. I want to experience those goosebumps these Swedes once brought me several times and I'm still thankful for that, but for now … I keep searching for it. 'Decipher' doesn't really satisfy my hunger either. Will it be the last song that really blows me away? 'The Unravelling' is built around a piano play. Like a eulogy. A eulogy where you tearfully think back to the loved one you are burying. Where you think back to all those moments that made it worth knowing each other.
I'm at the end of this album and look over my shoulder at the 8 songs left behind me. It didn't catch me like ASG used to do before. Agent Side Grinder once blew my mind. Now it seem like just a memory …
Jurgen BRAECKEVELT
19/06/2023
---
Het Zweedse collectief Agent Side Grinder is terug. Met hun zesde album, dat luistert naar de naam Jack Vegas. Het komt uit op Progress Productions. De productie was in de goede handen van Henrik Sunbring, voormalig spelend lid van de band.

Het Zweedse drietal is bekend vanwege hun echt vintage synths die ze met veel gevoel live op podium brengen. Ze zeulen een half museum mee. Hun postpunk met soms een electro-punk en minimal randje, is steeds een belevenis. Hoewel – sorry, heel persoonlijk - ik de nonchalance en het speciale stemgeluid van Kristoffer Grip blijf missen. Huidig vocalist Emanuel Åström heeft jammer genoeg niet het unieke stemgeluid van zijn voorganger. Benieuwd of de band op deze Jack Vegas uit zijn voegen barst.
Muzikaal blijven ze trouw aan hun rauwe postpunk-sound. Diepe synths, baslijn, oldschool analoog drumwerk. Het klinkt al meteen vertrouwd bij opener Waiting Room. Dan nog een door filters gedraaide vintage klinkende synthlijn erdoorheen en wat samples en de toon is gezet. Dat kan de band als geen ander. Muzikaal staat het heel stevig, zoals altijd. Number by Number is wat meer ingehouden en heeft een wat meer poppy ondertoon.
Bloodless brengt ons terug naar minimalistisch klinkende eighties-oorden. Zeker de melodie die zuinig vanuit de achtergrond opdoemt draagt daartoe bij.
Tot dusver nog geen echte uitschieters op dit 8 songs tellende album. En dan komt ons Madeleine opdagen. Hoekig en duister. Dreigend en toch vanop een veilige afstand.
Flaws and Flame volgt. Ook hier weer niet omver geblazen. Het is mossel noch vis. Ja, het blijft Agent Side Grinder. Ja, het dreunt van de analoge sounds. Maar vocaal laat het me nog steeds koud. Geen verwijt, maar het heft niet meer dat extra randje. Titelsong Jack Vegas blijft ook braafjes en weinig boeiend. Het verveelt eerder dan het entertaint. De monotone vlakke zang is weinig inspirerend en het kabbelt dan ook verder.
Ik blijf wat op mijn honger zitten. Ik wil het kippenvel ervaren. Dat bezorgden deze Zweden me ooit meerdere keren. Ik ben daar dankbaar voor, maar blijf zoeken. Decipher stilt mijn honger niet. Noem het (Covid-19-gewijs) huidhonger, maar dan naar het koude rillingen krijgen toe. Mijn huis is vaal en oorverdovend stil. Gevoelloos.
Zal het dan de laatste song zijn die me echt van mijn sokken blaast? The Unravelling is gebouwd rondom een piano. Als een grafrede. Niet die grafrede waar je in tranen terugdenkt aan de dierbare die je ten grave draagt. Waarbij je terugdenkt aan al die momenten die het de moeite waard maakten elkaar te kennen.
Ik ben op het einde van dit album. En kijk over mijn schouder naar de 8 songs die achter me liggen. Ik word er niet warm van. En had ik er rillingen van gekregen, dan was het per ongeluk. Agent Side Grinder blies me ooit omver. Het blijft een herinnering. Meer niet.
Jurgen BRAECKEVELT
19/06/2023
---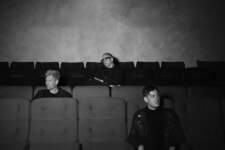 ---