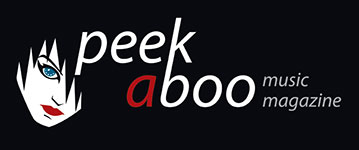 like this cassette review
---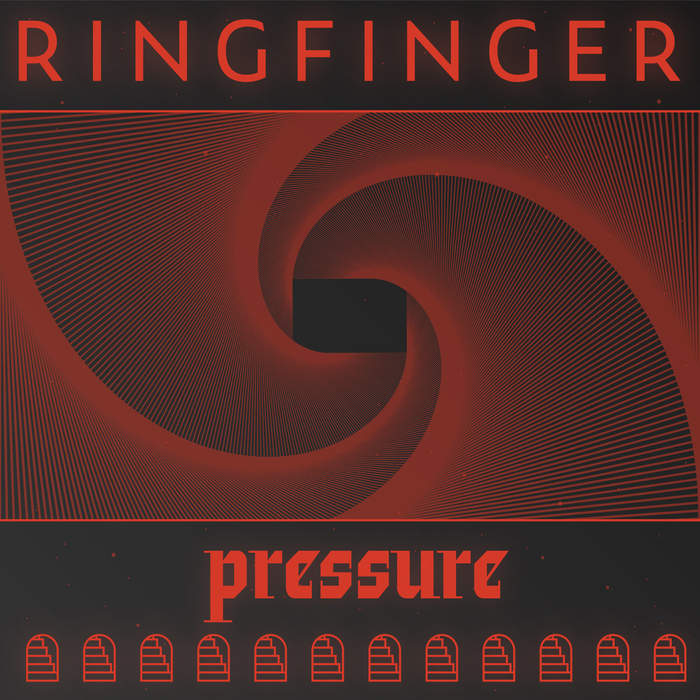 RINGFINGER
Pressure
Music
•
Cassette
Cold Wave
•
Post Punk
•
Synth Wave
[81/100]

Other Voices Records
18/01/2020, Jurgen BRAECKEVELT
---
Ringfinger is a duo from Vancouver, Canada. They produce music that blurs the boundaries between cold-wave, dark-wave, post-punk and shoegaze. They get their inspiration from their Pacific Northwestern environment, from British and European music from the past and their beloved horror and sci-fi films. Dark synths combined with analog drums are the bases on which they drape their songs.
Their latest release is called 'Pressure' and contains five songs. Physically this it is a strictly limited (30 pieces) cassette edition released by their label Other Voices Records. If you fail to conquer one of these, no worries. You can also purchase this fine work digitally through Bandcamp.
The first track 'Lunar Light' is an intro that is bathing in horror sounds and sounds ominous, as if the end of time, that has been announced so many times, is finally there. 'Footsteps In The Hall' announce the arrival of skinny mr Reaper himself, quietly on his way to hack his scythe into your body.
'Burning' is a slightly more up-tempo synth-wave / cold-wave song with a lot of potential. The ingredients are not new, but it sounds so dark and deep. On the verge of being painful, even though the vocal parts sound loving and intensely gentle.
'The Way' continues in that same direction. An efficient but fine melody on top of a more simple rhythm.
The title song 'Pressure' concludes the EP with some ice-cold cold-wave with a retro twist.
This Ringfinger's Pressure could last longer. So it makes you hunger for more! Of course it's clear they have listened carefully to the forefathers (and mothers} of their genre, but they lend only the good ideas from them!
A great EP! Go get that sh*t!
Jurgen BRAECKEVELT
18/01/2020
---
Ringfinger is een duo uit Vancouver, Canada. Ze produceren muziek die de grenzen tussen coldwave, darkwave, post-punk en shoegaze doet vervagen. Ze halen de mosterd bij hun Pacific Northwest-omgeving, bij Britse en Europese muziek uit het verleden en de horror- en scifi-films waar ze het meest van houden. Donkere synths gecombineerd met analoge drums vormen de basis van hun songs.
Hun laatste worp luistert naar de naam Pressure en bevat 5 songs. Het is een strikt tot 30 cassettes gelimiteerde uitgave op Other Voices Records. Val je daar buiten de prijzen, dan kan je het fijne werk aanschaffen via bandcamp.
Lunar Light is een in horrorsounds badende muzikale intro die onheilspellend klinkt. Alsof het einde der tijden, dat reeds zovele malen werd aangekondigd, eindelijk daar is. Footsteps In The Hall kondigen de komst van magere Hein hemzelve aan, die muisstil op weg is om zijn zeis in je lijf te planten.
Burning is een iets meer uptempo synthwave/coldwave song met heel veel potentieel. De ingrediënten zijn niet nieuw, maar het klinkt zo tergend diep. Op het randje van pijnlijk, ook al is het vocale gedeelte liefdevol en intens zachtaardig.
The Way blijft op dezelfde weg rijden als de voorgaande. Zuinige fijne melodie en een op eenvoudige leest geschoeide ritmesectie.
Titelsong Pressure sluit de EP af met ijskoude coldwave met een retro-tintje.
Ringfinger's Pressure mocht langer zijn. Het smaakt naar meer, ze hebben goed geluisterd naar de voorvaderen- en moeders in het genre en pikken het goede daaruit op. Een fijne EP! Aanschaffen die handel….
Jurgen BRAECKEVELT
18/01/2020
---