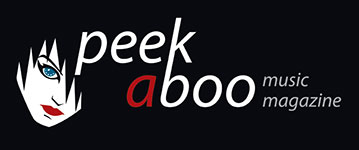 like this review
---
EMPUSAE
Iter In Tenebris
Dark Ambient
[95/100]

29/12/2019, Dimi BRANDS
---
Our friends from Consouling Sounds came up with a very prestigious project this year, actively asking how a record label can withstand the rapidly changing musical landscape in 2019.
Consouling in Residence was born and for the first edition three artists were selected and invited to work closely with the label and with each other. In addition to the obvious musical part, they also brainstormed over all sorts of questions during public interviews.
A very ambitious plan, and a clear signal that they want to move forward instead of digging in.
Fortunately, one does not lose sight of what may still be considered as a core task of a label, and will continue to do so in the future: release records!
Of the three artists involved, Monk, Dustbug and Empusae, an album appeared simultaneously.
The release of a new work by Empusae as a smart move, the evidence of this is not only noticeable by the popularity of Sal-Ocin (Nicolas Van Meirhaeghe)'s project, it is also known every Empusae album is of high quality.
We were also very curious if and how Empusae would succeed in matching or even surpassing his previous masterpiece 'Lueur'.
Meanwhile, some time during the recording of 'Lueur', a very serious eye condition was diagnosed on Van Meirhaeghe. It was so serious that it gave his life a dramatic turn and something he had to learn to deal with since then.
Therefore 'Lueur,' which was produced with the help of Amenra's Colin H. Van Eeckhout, not only became a very personal album, but also very therapeutic.
Knowing this, 'Iter In Tenebris', which translates from Latin as "journey through the dark", gets a much deeper meaning here. Also in this song, Empusae ties the battle with his inner demons. This exorcism is done with old 78 rpm records from the early 1900's, where each song captures one specific devil.
The album brings us again some new knowledge, as we learn, through some search work, that the demon of blindness is called 'Shabriri', according to Jewish tradition. This demon tends to rest at night in waters such as pools and rivers, causing blindness to anyone who drinks from this water. To make his spell powerless, you have to submit the spell "Shabiri. Beriri. Riri. Jiri. Ri. I'm thirsty for water from a white glass ". The reduction of his name causes the demon to become smaller and finally disappear. In Hebrew Shabriri means "dazzling brilliance", or literally, "breaker of vision".
Logically, this sword of Damocles is the first devil that Empusae wants to get rid of on this dark journey. Immediately both literally and figuratively the darkest room in which this Damocles once lived.
But also the three other demons, 'Purah' devil of oblivion, 'Iso' and 'Aesma' stir their tails plentiful.
Without exaggeration, we dare to say that Empusae is lifting dark ambient to a higher level on this album. Saying that Sal-Ocin has become the new Brian Eno might be a little bit too much but when the master of ambient would hear a song like 'Purah', I'm sure it would get at least a nod of approval.
As we are used from Empusae, there has been given a lot of attention to all the details. Not only musically, as this is equally true of the artwork of this release, again done by Nicolas' living partner Christel Morvan. She used a technique called AR or Augmented Reality which allows you, after you installed the EyeJack app on your smartphone, to scan the codes which come with each track. Doing this will bring the accompanying illustrations to life, resulting in some stunning visuals. 'Iter in Tenebris' is like a caress for your ears and eyes. Or feel free to call it a party for all your senses.
Dimi BRANDS
29/12/2019
---