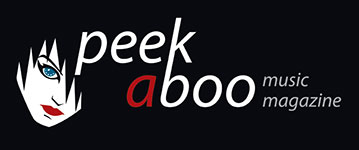 like this digital review
---
THE HERESY GENE
La Luz Del Padre
Music
•
Digital
Dance
•
Darkwave
•
Trance/Rave
03/12/2019, Ash MCAULIFFE
---
I very rarely travel to London. It takes a lot of self-encouragement and drive to psych myself up for the onslaught of the bright lights and brashness of the big city. Music is always the reason for my journey down South from my humble Northern English hometown. London hasn't changed. It's still mesmerising to those who want to be hypnotised and drawn in by (the misperception of) its awesomeness. However, on the 21st November 2019, I was truly in love with London as for 40 glorious minutes I was completely enraptured and in a total state of blissful euphoria due to the live performance of one band – The Heresy Gene.
As soon as the music began, I found my jaw drop to the floor in awe. And I danced like I have never danced before. I rarely feel disappointed when the support group ends but I was devastated as I could have happily spent my entire night with them. Upon leaving London and heading back to the joyous North I made it my mission to purchase the record.
"La Luz del Padre" is a prime example of darkwave tinged electronic trance technopop done right. Every beat is executed so exactly it's almost like surgical precision. The album is guaranteed to get you in the mood to hit the club immediately and pretty much dance until you die of musical ecstasy. The pulsating and propelling bass and synthlines are like musical heroin that will drive you into an altered state of consciousness. So catchy you will find yourself humming the tracks throughout the day, FOR DAYS! The album opens strongly with "Conquistadors" (a song about genocide and a personal highlight) which conquers the listener and sets them up perfectly for the journey ahead. Each successive track builds with energy and vitality that ultimately climaxes with the euphoric "Timescape."
The religious overtones of the tracks really give the album (and the listener) a deeper level of complexity and thought to ponder with each listen and something artists within this arena would be wise to take note of. Its always good to have one's theological boundaries pushed at and this record provides that safe space to be challenged, without being preached at. The records spiritual dimension plays out like a religious service in electronic dance form and this is a service you will experience nowhere else and is one you do not want to miss!
You'll dance like you've never danced before with The Heresy Gene. High energy, monumental, intelligent and breathtaking dance music from Gregor Beyerle (DE) and Jon Briggs (UK).
Ash MCAULIFFE
03/12/2019
---