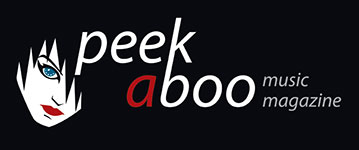 like this cd review
---
PRIMAL SCREAM
Chaosmosis
Music
•
CD
Dance
•
Indie
•
Psychedelic
[86/100]

PIAS
09/12/2016, Didier BECU
---
If you listen to the first Primal Scream-records, you never guess that the former drummer of The Jesus & Mary Chain would change the music scene. After a three year pause, the now 53-year-old Bobby Gillespie is back with his eleventh (!) album. On the cover we see the arrogant head of Gillespie on a 20-year-old photo, surrounded by all kinds of colors. An ideal cover, because it shows the diversity of this new Primal Scream album. It has a total length of 37 minutes and again the Scot works with all kinds of genres.
Trippin 'On Your Love puts the listener on the wrong track. This highly danceable track seems to come from Screamadelica (1981), when Bobby Gillespie united dance music and indie. A gem to open Chaosmosis, but this is just the beginning! (Feeling Like A) Demon Again is Primal Scream like we never heard it before: minimal dance pop. The melody would be ideal for a Refn-film. One listen and you are forever hooked!
After six minutes it is clear that Chaosmosis won't be a happy Primal Scream-record. I Can Change flirts with 60's soul music, but Bobby creates (again) a completely new form.
100% Or Nothing sounds merrier, a bit funky, Private Wars is a resting point, and then there is that strange single: Where The Light Gets In, a duet with Sky Ferreira. You can say much about it, but at least this track does not sound like a typical Primal Scream song. When the Blackout Meets the Fallout sounds like the title: chaotic.
We do not know what stimulants Gillespie used in his life, but as long as the result is minimal psychedelic dance like Carnival Of Fools, he may take as much as he wants.
Golden Rope is just fantastic: heavenly gospel in a song that is reminiscent of the early days of Roxy Music... I Know That's Something Wrong With Me, Gillespie sings some forty or fifty times. Big music indeed!
So all the styles have been used? No, there is still some post-punk left! Autumn Paradise might be one of the best songs New Order never wrote.
It is now eight o'clock in the evening. It is the fifth time that I listen to this album. In love? Yes, that's just destiny when you are in the hands of a genius.
Didier BECU
09/12/2016
---
Als je de eerste plaatjes van Primal Scream beluistert, vermoed je niet dat de voormalige drummer van The Jesus & Mary Chain met zijn band de muziekscène zou veranderen. Na drie jaar pauze is de ondertussen 53-jarige Bobby Gillespie er met zijn elfde (!) plaat. Op het hoesje staat de arrogante kop van Gillespie te glunderen op een foto van zo'n twintig jaar geleden, omringd door allerlei kleuren. Een ideale hoes, want hij toont de diversiteit van deze nieuwe Primal Scream-plaat. Ze telt welgeteld 37 minuten en wederom goochelt de Schot met zowat alle mogelijke genres.
Trippin' On Your Love zet de luisteraar meteen op het verkeerde been. Deze uiterst dansbare track lijkt wel uit het Screamadelica-album (1981) te komen, waarin Bobby Gillespie voor eeuwig dansmuziek en indie verenigde. Een lekker niemendalletje om Chaosmosis te openen, maar dan komt het! (Feeling Like A) Demon Again is Primal Scream zoals je het nog nooit hebt gehoord: minimale danspop. Het melodietje zou uiterst geschikt zijn voor een Refn-film. Een keer naar luisteren en je bent voor eeuwig verslaafd.
Na amper zes minuten is het duidelijk dat Chaosmosis niet meteen de vrolijkste Primal Scream-plaat is. In I Can Change wordt geflirt met 60's soulmuziek, maar uiteindelijk maakt Gillespie er weer iets compleet nieuws van.
100% Or Nothing is alweer iets vrolijker, zeg maar de betere funk, Private Wars het rustpunt, en dan is er natuurlijk die vreemde single: Where The Light Gets In, een duet met de mediageile Sky Ferreira. Je kan er veel over zeggen, in ieder geval klinkt deze track niet echt als een typische Primal Scream-song. When the Blackout Meets the Fallout klinkt net als de titel: chaotisch.
We willen niet weten welke genotsmiddelen deze Schot in zijn leven heeft gebruikt, maar zo lang dat resulteert in psychedelische minimal dance als Carnival Of Fools, mag hij rustig zijn gang gaan.
Golden Rope is gewoon fantastisch: hemelse gospel in een song die aan de begindagen van Roxy Music doet denken...I Know That's Something Wrong With Me, zingt Gillespie zo'n veertig of vijftig keer na elkaar. Groots.
Alle stijlen benut? Neen, er is nog post-punk ook! En dus lijkt Autumn In Paradise het beste lied dat New Order nooit heeft geschreven.
Het is ondertussen acht uur 's avonds. Het is de vijfde keer dat deze plaat draait. Verliefd? Ja, dat is nu eenmaal het lot als je in de handen bent van een genie.
Didier BECU
09/12/2016
---