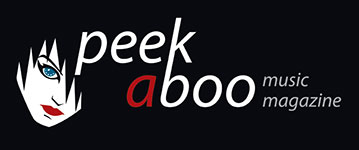 like this cd (ep) review
---
DARK AWAKE
Imago Typhonis
Music
•
CD (EP)
Ambient
•
Neoclassical
•
Neofolk
[71/100]

Frozen Light
09/12/2016, Jurgen BRAECKEVELT
---
Dark Awake is a neoclassical, neofolk, dark ambient, ritual cult band from Greece. Majestic, pompous, presented with grandeur and with a high dose of melancholy. The music is inspired by occult subjects and it has a philosophical context.
Frozen Light releases the EP Imago Typhonis, that features three epic songs. I Am The Black Wizard is a cover by Emperor. The original metal song is immersed in a bath of classical instruments. You hear a brass section, the sound of the wind in the background, plus some strings and timpani. A very dark adaptation of the metal classic.
The second song on this EP is Imago Typhonis, a song that lasts 17 minutes, in which we discover everything. The first five minutes you hear a melodic classical guitar, followed by an ominous drumbeat, complemented with what sounds like a harpsichord and in the background some noise and soundscape sounds. After 10 minutes we get another drone/noise-like piece. The melody groans, it sounds terribly cold, morbid and painful. After 13 minutes some ghostlike vocals join the track. The same guitar melody from the beginning frees you from the nightmare.
The last track Herr Mannelig has again the bombast of the timpani and classical instruments that are backed by electronic sounds.
Superb? Not really, but spherical songs that will enchant the fans of the genre.
Jurgen BRAECKEVELT
09/12/2016
---
---