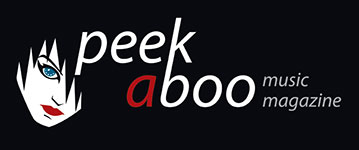 like this documentary review
---
MARC BAUDER
Master of the Universe
Movie
•
Documentary
Documentary
[85/100]

Homescreen
09/12/2016, William LIÉNARD
---
The small private investor always loses, says former investment banker Rainer Voss, and he should know, because he was once at the center of the financial market. Meanwhile, he is resigned. It is a remarkable statement at a time when savings barely pay and the big banks are trying to lure the small savers into the stock market. In expensive ads, banks tell us what they have learned from the banking crisis of 2008, he says, but actually it just goes on as before. It has to do with the structure and culture in the financial world, on which political decision has but little influence. New laws have been enacted, but it is doubtful whether they achieve their goal. The crisis was severe, but may not have been heavy enough to change the mentality. Maybe after the next and perhaps much more severe crises…
It is not a promising prospect if you are looking for a higher return on your euros, pounds or dollars, and as a result you may be willing to take more risks. But the employees of your bank, can you trust them blindly? According to Rainer Voss, no one has an overview of what's really going on. Maybe big accounting firms can tell you how Deutsche Bank is doing after months or years of research, he says, but it costs lots of money, and especially time that is not available, and so one man takes a series of decisions in the hope that the negative side effects are manageable. It is a fact that no bank has a global overview of the commitments and the risks that are taken, and much less about the multitude of contracts that are often interconnected through small paragraphs and can produce a chain reaction at the slightest action taken. Moreover, the financial trading at the stock markets is largely entrusted to computers and algorithms, and they hold no account of social or social consequences.
The image that Rainer Voss sketches of the sector is bleak. The position of Greece is a perfect example of a disaster that European taxpayers will eventually pay for, while wily speculators are reaping big bonuses. But everything is done legally and according to the rules, he says, though he admits that through the years, banks have shifted in the direction of what is just not illegal. Some financial products are of interest to some investors, he says, because they can protect certain risks that way, but the system only works perfectly if the investor hardly knows what it is all about and doesn't realize the risks he takes. It almost sounds immoral, but Voss blames the nature of man, because man looks almost exclusively to the promised profits. A small investor is primarily concerned with yesterday's 8000 euro profit, he says, but he easily forgets the loss of five times 2000 euros in the previous week.
Rainer Voss also explains how he ended up in the financial sector and what he has sacrificed for it. Afterwards, he looks back with mixed feelings, because a man has only one life, but a career and making money were much more important when he was thirty than today. I come from an ordinary environment, he says, I have adjusted myself through books and cigars, wine, clothes and stuff. Sometimes I called my mother from Tokyo or New York, but I do not think she really believes I am there... His family has suffered because of the 280 (!) working days per year, mostly spent abroad. My wife had help, he says, but have I been a good father...
Director Marc Bauder films Rainer Voss in the empty offices of his former bank in Frankfurt. The building is empty for many months, because after the merger with a competitor, there was less need for work space. His story fits perfectly into the sleek modernist environment that looks as cool as the impersonal work that was done here: A gaudy 21st-century cathedral
that was sidetracked before time could get hold on the materials with which it was built. In the large glass windows, the silhouettes of even higher and more showy buildings loom, with the new skyscraper of Commerzbank effortlessly growing above the glass building of Deutsche Bank.
The subject of Master Of The Universe is not easy. It's about hedge funds, swaps and other highly complex products with which bankers are trying to expand their range at the expense of competitors. and about the associated consequences for the outside world, the real society in which people of flesh and blood try to survive. It is fascinating and depressing, because according to Rainer Voss there can be no misunderstanding: there will be a new financial crisis with disastrous consequences, and he refers to Spain, where the crisis has led to a faltering supply of essential products, to shortages in stores and to a meltdown of the social structures. People are trying to survive, he says, but it could be much worse if the problems move to France. Then it collapses.
Not simple in terms of content, but bright, shocking and very timely. Master Of The Universe is a documentary in which a former banker warnes us for the next, inevitable crisis…
MARC BAUDER – Master of the Universe
Documentary
Homescreen, 2013
German/English Dolby Digital 5.1
Subtitels: Dutch/French
85 min, 1.78:1 Pal
William LIÉNARD
09/12/2016
---
De kleine privé-investeerder verliest altijd, zegt voormalig investment banker Rainer Voss en hij kan het weten, want hij stond ooit in het centrum van de financiële handel. Ondertussen heeft hij ontslag genomen en renteniert. Z'n uitspraak is opmerkelijk in een tijd dat spaargeld nog nauwelijks rendeert en de grote banken de kleine spaarders naar de aandelenmarkt proberen te lokken. In dure advertenties vertellen banken dat ze wat hebben geleerd uit de recente bankencrisis, voegt hij eraan toe, maar eigenlijk gaat het gewoon door zoals voorheen. Het heeft te maken met de structuur en de cultuur in de financiële wereld en daarop heeft politieke besluitvorming maar weinig invloed. Er zijn nieuwe wetten uitgevaardigd, doch het is twijfelachtig of ze hun doel bereiken. De crisis was heftig, maar misschien niet zwaar genoeg om de mentaliteit te veranderen. Misschien na een volgende en wellicht nog veel zwaardere crisis…
Het is geen hoopgevend vooruitzicht als je voor je moeizaam bijeen gespaarde euros een hoger rendement zoekt en je dus bereid bent om meer risico's te nemen. En de medewerkers van je eigen bank, kan je die blindelings vertrouwen? Volgens Rainer Voss is hét probleem dat niemand nog overzicht heeft over wat er echt gaande is. Misschien kunnen grote boekhoudkantoren je na maanden of jaren van onderzoek vertellen hoe Deutsche Bank ervoor staat, zegt hij, maar dat kost handenvol geld en vooral tijd die niet voorhanden is en dus neemt uiteindelijk één man een reeks beslissingen in de hoop dat de negatieve neveneffecten beheersbaar zijn. Het is nl. een feit dat geen enkele bank nog een globaal overzicht heeft over de engagementen en de risico's die ooit zijn genomen en nog veel minder over de veelheid van contracten die vaak via kleine paragraafjes met elkaar verbonden zijn en voor een kettingreactie kunnen zorgen bij de minste actie die wordt ondernomen. Bovendien is de financiële handel op de beurzen grotendeels aan computers toevertrouwd en logaritmen houden nu eenmaal geen rekening met maatschappelijk of sociale consequenties.
Het beeld dat Rainer Voss van de sector schets is weinig rooskleurig. En hij noemt de positie van Griekenland als een perfect voorbeeld van een ramp waarvoor de Europese belastingbetaler uiteindelijk zal opdraaien, maar waaraan gehaaide speculanten dikke bonussen overhouden. Maar alles gebeurt legaal en volgens de regels, zegt hij, al moet hij toegeven dat banken in de loop der jaren steeds meer opgeschoven zijn in de richting van wat net niet illegaal is. Sommige financiële producten zijn interessant voor sommige beleggers, zegt hij, want die kunnen bepaalde risico's op die manier beveiligen, maar ze werken eigenlijk pas perfect als de belegger nauwelijks weet waar het om gaat en niet beseft welke risico's hij neemt. Het klinkt bijna immoreel, maar Voss wijt het aan de natuur van de mens, want die kijkt bijna uitsluitend naar de winst die hem wordt beloofd. Een kleine belegger is vooral bezig met de 8000 euro winst van gisteren, zegt hij, maar vergeet gemakkelijk het verlies van 5 keer 2000 euro van de vorige week.
Rainer Voss legt ook uit hoe hij in het milieu is verzeild geraakt en wat hij daarvoor heeft opgeofferd. Achteraf kijkt hij er zelf met gemengde gevoelens op terug, want een mens heeft uiteindelijk maar één leven, en carrière maken en veel geld verdienen was een stuk belangrijker toen hij dertig was dan vandaag. Ik kom uit een doodgewoon milieu, zegt hij, ik heb me aangepast via boeken over sigaren, wijn, kleren en dat soort dingen. Soms belde ik mijn moeder op uit Tokio of New York, maar ik denk niet dat ze echt geloofde dat ik daar was… Z'n gezin heeft er onder geleden, want van de 280 (!) werkdagen per jaar, bracht hij er vaak de helft in het buitenland door. M'n vrouw had hulp, ze stond er niet alleen voor, zegt hij, maar of ik een goede vader ben geweest...
Regisseur Marc Bauder filmt Rainer Voss in de lege kantoren van z'n voormalige bank in Frankfurt. Het gebouw staat sinds vele maanden leeg, want na de fusie met een concurrent was er minder behoefte aan werkruimte. Z'n verhaal past perfect in de strakke modernistische omgeving die even koel oogt als het onpersoonlijk werk dat er ooit is uitgevoerd: een protserige 21ste-eeuwe kathedraal die is uitgerangeerd nog voor de tijd vat kon krijgen op de materialen waarmee ze is gebouwd. In de grote glasramen doemen de silhouetten op van nog hogere en protserigere buildings, met als optimum de nieuwe wolkenkrabber van de Commerz Bank die moeiteloos boven de glasbuilding van Deutsche Bank uitgroeit.
Het onderwerp van Master Of The Universe is niet gemakkelijk. Het gaat over hedge funds, swaps en andere zeer ingewikkelde nieuwe producten waarmee de bankiers hun actieradius proberen uit te breiden ten koste van concurrenten en de daaraan door Rainer Voss gekoppelde consequenties voor de buitenwereld, dat wil zeggen: voor de echte maatschappij waarin mensen van vlees en bloed proberen te overleven. Het is boeiend en deprimerend, en Rainer Voss laat er geen misverstand over bestaan: er komt een nieuwe financiële crisis met desastreuze gevolgen, en hij verwijst naar Spanje waar de crisis ondertussen heeft geleid tot een haperende toelevering van essentiële producten, tot schaarste in de winkels en tot een meltdown van de maatschappelijke structuren. Mensen proberen er te overleven, zegt hij, maar het kan nog veel erger als de problemen zich verleggen naar Frankrijk. Dan stort het allemaal in.

Niet eenvoudig qua inhoud, maar helder, schokkend en zeer actueel, zo kan je Master Of The Universe omschrijven, een documentaire waarin een grootbankier uit de biecht klapt en ons voorbereidt op de volgende, onvermijdelijke crisis…
MARC BAUDER – Master of the Universe
Documentaire
Homescreen, 2013
Duits/Engels Dolby Digital 5.1
Ondertitels: Nederlands/Frans
85 min, 1.78:1 Pal
William LIÉNARD
09/12/2016
---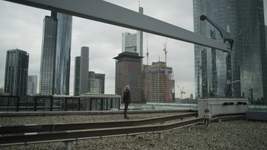 ---