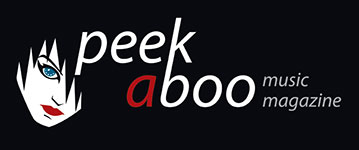 like this cd review
---
DAGHRAVEN
#1
Music
•
CD
Dark Ambient
[85/100]

ConSouling Sounds
09/12/2016, John R. MIRLAND
---
Belgian Daghraven is - at least to me - a newcomer on the dark ambient scene featuring Kevin Imbrechts of the neoclassical orchester Illuminine. Interestingly the dark ambient scene seems to grow bigger each day with a growing number of labels and releases from all over the world.
The album #1 comes through as "classic" dark ambient. Drones, manipulated samples, noise, subsonic rumbling - it's all there. But what's especially good about it is that it works as a musical composition. The album moves forward like chapters in a book. Some parts stand out as stronger than others (De Admiral Heeft Geschoten, De Tand Des Tijds) but all parts are relevant as parts of the bigger picture.
Time to time the Daghraven debut album doesn't seem really dark, evil or brooding even if the press release calls it creepy. It may be the Illuminine background that shines through with a lighter sound.The #1 album stands out as nuanced in the details which may be due to the samples chosen and sounds that remind of broken nursery rhymes (De Tand Des Tijds) and distant fairgrounds. Strangely parts of this album made me think of The KLF Chill Out (a definite must in any collection) had that album been minor instead of major. Listen to Gedane Zaken Nemen Geen Keer which is proto-dark ambient and still in the distance the fairground is yet to close.
There's something massively creepy about the contrastingTen Dans in Tranendal. With it's broken piano it is the one track without massive drones but sounding like the last piano playing on the last day. On Op de Laatste Rij, Daar Zwijgt Ge Niet the piano is still playing but more fragmented and farther away drowning in the background noises.
Album closer Ten Halve Gekeerd, Ten Hele Gedwaald is a 13 minutes long drone that keeps evolving and fluctuating into dissolvement until there's nothing left.
John R. MIRLAND
09/12/2016
---
De Belgische Daghraven is (althans voor mij toch) een nieuwkomer in de dar ambientscène en wordt gevormd door Kevin Imbrechts van de neoklassieke band Illuminine. Best interessant, want de darkambientscène lijkt alsmaar te groeien, met iedere dag nieuwe labels en talrijke releases van over de hele wereld.

Het album # 1 is "klassieke" dark ambient. Drones, gemanipuleerde samples, noise, subsonische klanken - het is er allemaal. Maar er is vooral goed over nagedacht, en het is net daardoor dat deze muzikale compositie zo goed werkt. Het album is net een boek met verschillende hoofdstukken. Sommige delen zijn wel wat sterker dan andere (De admiraal Heeft Geschoten, De Tand des tijds), maar eigenlijk moet je de onderdelen als één groot geheel zien.

Van tijd tot tijd lijkt het debuutalbum van Daghraven donker, er zit iets kwaadaardigs in, het persbericht noemt het zelfs griezelig. Het is wellicht Illuminine die hier doorschijnt. # 1 onderscheidt zich door zijn details zoals bijv. de gekozen samples en geluiden die soms doen denken aan kinderliedjes (De Tand Des Tijds) en kermissen. Sommige delen van dit album doen me zelfs gewoon denken aan Chill Out van The KLF (een absolute must in iedere collectie). Luister naar Gedane Zaken Nemen Geen Keer dat proto-dark ambient is.

Ten Dans in Tranendal heeft iets macabers. Met zijn gebroken piano is dit het enige nummer zonder die massieve drones, maar het klinkt wel alsof het de laatste dag is waarop men piano speelt. Die piano hoor je in Op de Laatste Rij, Daar Zwijgt Ge Niet nog steeds, maar meer gefragmenteerd en langzaam verdrinkend in de achtergrondgeluiden.

Het album sluit af met Ten Halve Gekeerd, Ten Hele Gedwaald, een 13 minuten lange drone die blijft evolueren tot er niets meer overblijft.
John R. MIRLAND
09/12/2016
---