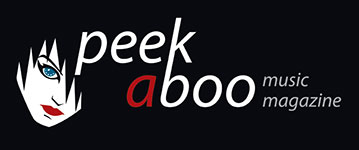 like this cd review
---
EPHYRA
Along The Path
Music
•
CD
Epic Metal
•
Medieval
•
Metal
[72/100]

BAKERTEAM RECORDS
09/12/2016, Wim GUILLEMYN
---
At end of 2015, Along The Path by the melodic death metal/epic folk metal band Ephyra was released. These Italians are around since 2005 and this is their second album. The singing is done by Nadia Casali, as well as by Franseco Braga for the growls and grunts.
A number of elements which are typical for Viking- and medieval metal are included: the violins, flutes and the sing-along choruses. What makes them different from the rest? Surely Nadia's angelic voice, the decent songs and a good production and good arrangements. The listener is immersed in a medieval and dark atmosphere. There are some nice moments on this album: Flaming Tears, with a nice short intro and incisive guitar work. Riding in the Sun is even better. Human Chaos contains excellent vocals that are quite catchy, with guitar riffs that refer to Iron Maiden. Hope is an atmospheric and acoustic ballad. So, this album contains both heavy and some lighter stuff.
As a whole this album is not bad, but it has been done before. I miss some character and the songs are a tad too predictable. But fans of both Eluveitie and Ensiferum surely will love this.
Wim GUILLEMYN
09/12/2016
---
Eind 2015 verscheen Along The Path van de melodieuze deathmetal/epicfolkmetalband Ephyra. Deze Italianen zijn al sinds 2005 bezig en dit is hun tweede album. De zang wordt door Nadia Casali verzorgd, alsook door een mannenstem (Franseco Braga) die de growls en grunts voor zijn rekening neemt.
Een aantal facetten is typisch voor metal met medieval- en vikingelementen zoals het gebruik van violen, fluiten en meezingbare refreinen. Wat onderscheidt ze van de rest? De engelenzang van Nadia en het degelijke songwerk. Het is vooral de som van de delen die het album sterk maakt, een goede productie en arrangementen. Dat zorgt ervoor dat je wordt ondergedompeld in een middeleeuws en donker sfeertje. Dat levert een paar mooie momenten op: Flaming Tears bezit een mooie korte intro met snedig gitaarwerk. Riding in the Sun is zelfs nog beter. Human Chaos bevat mooie krachtige vocals en gitaarriffs die wat aan Iron Maiden refereren. Hope is een sfeerrijke akoestische ballade. Een album met zware songs en ter afwisseling ook wat lichter verteerbaar werk.
Als geheel is dit album niet onaardig, maar het steekt ook niet uit boven de massa. Ik mis wat eigenheid en de songs zijn op een voorspelbare manier ineengeknutseld, maar liefhebbers van Ensiferum en Eluveitie zullen hier ongetwijfeld wel plezier aan beleven.
Wim GUILLEMYN
09/12/2016
---
---