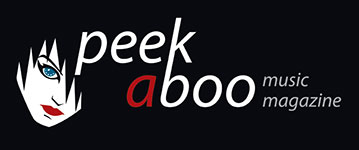 like this concert review
---
ISBELLS
Mechelen, Stadsschouwburg (17/03/16)
Concert
Neofolk
09/12/2016, Mark VAN MULLEM
---
The last Isbells performance I saw was in Mechelen, in February 2010. Six years and three albums later, a lot has changed for the band. It is now one of the 'big names' in the genre, whatever that is; folk, neofolk, acoustic indie,... Anyhow, it is no surprise that Isbells is playing at a larger venue now. That the venue didn't sell out is a bit strange though.
Before Isbells spoiled us with its intimate and rich melodies, the audience was treated to the dreamy pop trio Astronaute. A true discovery that was. All strong compositions were dreamy, mellow and very melancholic. The androgynic and characteristic voice of Myrthe Luyten surely is a'unique selling proposition' for the band. If you closed your eyes, you would swear Brian Molko, Gordon Gano, Joakim Berg (Kent), Neil Young, Feist, Joni Mitchell and/or Finn. were performing! And the band seems to have listened a lot to Low, Krakow and Neil Young & Crazy Horse.
As you might know, Myrthe Luyten also plays bass with Mad About The Mountains. I didn't, but what I do knowis that she really should continue with this project! Beautiful dark, moody melodies and that special voice of hers! Wow. After the Astronaute gig there was a short break. Time enough to run to a cash machine outside to get money to buy Petrichor, the new album by Astronaute!
With a strong support act, one would almost forgot that there was another band playing as well. After the break, Isbells delivered a true feast for the ear! The band's recipe: slow intimitate songs, with a sometimes epic character, folk and neo-folk with a proggy touch. Nice!

All Isbells musicians play more than one instrument and during the gig they frequently changed instruments, whether that was guitar, percussion, mandoline, ukelele or a lap steel. The voices of Gaetan Vandewoude and Chantal Acda sound great together.

Isbells played most of the songs of the 'new' album Billy (2015). Those were the highlights of the show. Not that surprising as it is a very good album. We are talking about songs such as Nothing Goes Away, Billy, I Don't Need and Hand on the Chest. The album Stoalin' was represented by Falling In And Out, another high light.

When Gaetan sung "So in the end you will have no regrets", - we didn't! - that was the end of the show.

Loudly applauded, Isbells returned to play two more songs, now with all the lights on, an accoustic set on the edge of the stage. Songs like Elation and The Night Is Yours, which Vandewoude wrote for his son. Beautiful!
Mark VAN MULLEM
09/12/2016
---
De vorige keer dat ik Gaëtan Vandewoude's Isbells aan het werk zag in Mechelen is, op een paar weken na, zes jaar geleden, nl. op 26 februari 2010. Ondertussen is er wel wat veranderd. De pakkende melodieën, subtiele en rijke arrangementen zijn gebleven. Het beginnende groepje van toen is nu een gevestigde waarde. Na Mechelen toen, veroverden ze de rest van Vlaanderen, en weinig later de rest van de muzikale-meerwaarde-zoekende wereld, met meer mooie fluister en Duyster-pop*.

Dat ze deze keer in de Stadsschouwburg geprogrammeerd stonden, wekte dan ook geen verbazing. Dat de zaal donderdagavond 17 maart 2016 niet volledig uitverkocht was, des te meer. De afwezigen hadden alleszins wederom ongelijk, Isbells maakte het weer helemaal waar en we mochten het geweldige Astronaute ontdekken!
Al vanaf het eerste nummer had het trio Astronaute er zeker één fan bij: ondergetekende. En ongetwijfeld was ik niet de enige melomaan die meteen viel voor de prachtige dromerige indiepop, vergezeld van een flinke portie melancholie. Behalve de stuk voor stuk sterke composities, is het erg aparte en innemende androgyne stemgeluid van Myrthe Luyten een belangrijke 'unique selling proposition' voor Astronaute. Als je je ogen toedeed, had je gezworen dat Brian Molko, Gordon Gano, Kent's Joakim Berg, Neil Young, Feist en/of Joni Mitchell en/of Finn. op het podium stonden! Andere muzikale referenties: Low, Krakow, Neil Young & Crazy Horse,...
Dat Myrthe Luyten bassiste is bij Mad About The Mountains, was me eerst ontgaan. Dat ze met haar eigen project Astronaute absoluut verder moet gaan, weet ik wel zeker. Soms zie ik een voordeel in pauzes bij optredens. Zoals nu: meteen na de Astronaute-show naar de geldautomaat rennen om toch zeker hun album Petrichor te kunnen kopen. Aan de merchandisestand kon ik Myrthe ook meteen feliciteren met de sterke performance.
Of hoe een prachtig voorprogramma de hoofdact ei zo na in de schaduw zette. Maar jawel, de band van Gaëtan Vandewoude bracht ook menig mooie popparel ten gehore in de o zo bekende stijl: ingetogen en ingehouden om soms tot een indrukwekkend crescendo te evolueren met kleine uitbarstingetjes! Folk en neo-folk met geapprecieerde progallures waren ons deel. Fijn!
De muzikanten van Isbells spelen elk méér dan één instrument en ze wisselden bovendien ook regelmatig van instrument tijdens het optreden naargelang de gespeelde song, of dat nu percussie, gitaar, mandoline, ukelele of pakweg lap steel gitaar is. De stemmen van Gaetan Vandewoude en Chantal Acda vullen elkaar ook heel goed aan. Twee mooie stemmen, en samen is het helemaal een sfeervol feest voor het oor.
De vele nummers uit het jongste album Billy (2015) waren de absolute uitschieters van de show. Maar het is dan ook een heel sterke plaat. Zo bevolkten de songs Nothing Goes Away, Billy, I don't Need en Hand on The Chest de setlist. Natuurlijk werden de vorige albums ook bezocht met inbegrip van ondermeer een sterk Falling In and Out van Stoalin' (2012).
Na zo ongeveer anderhalf, het was dan 22.25 uur, zong Vandewoude "So in the end you will have no regrets" (Hand On the Chest). En de show zat er alweer op.
Maar niet getreurd: onder lang en luid applaus kwam de band nog terug voor een minimale, haast intieme, akoestische set, met alle zaallichten aan. Helemaal vooraan op het podium, Chantal zittend met mini-percussie, liet de band Elation en een subliem The Night Is Yours op ons los, dat Gaetan schreef voor zijn zoontje.

Eindigen in schoonheid heet dat.

*de vaak heel erg mooie muziek die we in het radioprogramma Duyster hoorden, kan je haast als genre an sich beschouwen: Duyster-pop.
Mark VAN MULLEM
09/12/2016
---