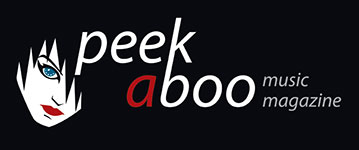 like this article review

---
IN THE NURSERY
Black Easter 2016
Article
09/12/2016, Didier BECU
---
Of course one of the headliners on Black Easter is In The Nursery. It's hard to describe the music of the brothers Klive and Nigel Humberstone, simply because it is so unique. Already from 1981 on, the band from Sheffield composes heroic, cinematic music that is often copied, but never equaled.
2016 is a very special year for In The Nursery, as they celebrate their 35th anniversary. In an exclusive interview with Peek- A-Boo Nigel told us that we will see a special show during Black Easter with various aspects of their career, and perhaps we also will see some of their new plans.
Those who have already seen In The Nursery, know that they impress and therefore are not to be missed.
Didier BECU
09/12/2016
---
Een van de headliners op Black Easter is natuurlijk In The Nursery. Het is moeilijk om de muziek van de broers Klive en Nigel Humberstone te omschrijven, gewoon omdat die zo uniek is. Reeds van 1981 componeert deze band uit Sheffield heroische, cinematografische muziek die vaak gekopieerd is, maar nooit geëvenaard werd.
2016 is een zeer speciaal jaar voor In The Nursery, want ze vieren hun 35e verjaardag. In een exclusief interview met Peek-A-Boo vertelde Nigel ons dat we tijdens Black Easter een speciale show zullen zien met verschillende aspecten uit hun carrière, en wie weet zien we ook wat van hun nieuwe plannen.
Wie ooit In The Nursery aan het werk zag, weet dat het een band is die imponeert en dus niet te missen is.
Didier BECU
09/12/2016
---