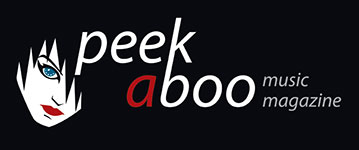 like this cd review
---
CREMATORY
Monument
Music
•
CD
Gothic Rock
[82/100]

SPV
09/12/2016, Didier BECU
---
I always had a love-hate relationship with metal. Do not ask me why, but if there is one metal band that I'm hopelessly in love with, then it is Crematory. Some metal heads don't like it, others fall on their knees for the melancholic goth metal of these Germans, that is often dominated by the melodic synths of Katrin Jüllich.
The newest (and thirteenth!) CD is called Monument and that's a perfect title, simply because this year the Germans celebrate their 25th anniversary. It was not an easy task, because due to personal reasons, singer and guitarist Matthias Hechler left the band after 17 years. He was replaced by two musicians: Tosse Basler and Rolf Munkes.
But the recognizable voice of Felix Stass is still there, just as drummer Markus Jüllich. Monument has become a very varied record. My Love Within is a typical Crematory song in which clean vocals are interspersed with grunts. The songs which are sung in German (Die Letzte Schlacht and Falsche Tränen), have a Neue Deutsche Härte style, but you also find a goth epic on the album (Haus Mit Garten). The band from Mannheim regularly returns to its old sound (brutal guitar riffs, melancholic synths and an alternation between grunts and clean vocals), like on Eiskalt or Die So Soon that opens with superb 80's synths. Talking about the 80s, you even hear old 80's metal (Ravens Calling and Everything).
After all this time, Crematory has nothing to prove anymore, except perhaps the fact that the band still delivers excellent work, and that's what Crematory does on the album Monument. No there is nothing new here, but who cares?
Didier BECU
09/12/2016
---
Met metal heb ik steeds een liefde-haatverhouding gehad. Vraag me niet waarom, maar als er één metalband is waaraan ik hopeloos mijn hart heb verpand, dan is dat het Duitse Crematory. Bij sommige metalheads is deze legende niet al te geliefd, anderen vallen dan weer op hun knieën voor de typische melancholische gothmetal die vaak wordt overheerst door de melodieuze synths van Katrin Jüllich.

De nieuwste (en dertiende!) cd heet Monument en dat is een titel die niet zo maar gekozen is, want dit jaar vieren de Duitsers hun 25e verjaardag. Een gemakkelijke taak was het niet, want om privéredenen verliet zanger en gitarist Matthias Hechler na 17 jaar de band en werd vervangen door twee mensen: Tosse Basler en Rolf Munkes.
De herkenbare stem van Felix Stass is er nog steeds, net als drummer Markus Jüllich. Monument is een zeer gevarieerde plaat. My Love Within is zo'n typisch Crematory-lied waarin cleane vocals met grunts worden afgewisseld. De in het Duits gezongen tracks (Die Letzte Schlacht en Falsche Tränen) gaan in de richting van de Neue Deutsche Härte, maar je vindt op deze nieuweling eveneens een gothepos (Haus Mit Garten). De band uit Mannheim keert ook regelmatig naar zijn oude geluid terug: brutale gitaarriffs, melancholische synths en een afwisseling tussen grunts en cleane vocals, zoals op Eiskalt of Die So Soon met 80s-synths zonder dat die retro of gedateerd klinken. Op Monument zal je zelfs wat ouderwetse 80s-metal ontdekken (Ravens Calling en Everything).
Crematory hoeft na al die tijd niets meer te bewijzen, hooguit dat men het nog steeds kan. En dat doet deze band op Monument. Niks nieuws onder de zon, maar Crematory is het soort groep waarvan je dat ook niet zou verlangen!
Didier BECU
09/12/2016
---