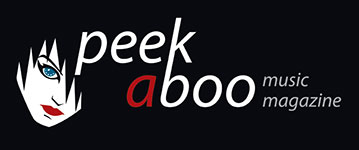 like this concert review
---
TRACER
Kavka, Antwerpen (14/03/2016)
Concert
Rock
09/12/2016, Wim GUILLEMYN
---
Last year, Tracer released the excellent album Water For Thirsty Dogs, was the support for Apolyptica in Brussels. I did a great interview with the singer, and I was truly impressed by the short gig, so I didn't want to miss their tour.
Kavka is small, but cozy venue in the heart of Antwerp. The support act was the Swiss band The Weyers, a duo that consists of the brothers Weyerman (Adi on guitar and vocals, Luke on drums and vocals). There weren't many people, but the band sounded tempting. Almost nobody went to the bar. The singer/guitarist has charisma and fits perfectly with the rock music. Melodic fun rock with a lot of enthusiasm. The Weyers played songs from their full album from 2013 and from the EP Beep Beep Beep (2015).
Tracer played for a larger public. The venue was half full and the band opened energetically with Us Against The World. Most of the songs were taken from the latest album: We're Only Animals, Lazy and Water For Thirsty Dogs (with supporting vocals of the public) did very well.
On Homeward Bound, Tracer sounded a bit as a harder version of The Stereophonics. Sleep By The Fire of 2012 was also included on the set list: a fine song with halfway a reference to Thunderstruck by AC/DC. The cult hit El Pistolero from 2013 also was performed, including the famous drum solo.
During the encores, we heard Astronaut/Juggernaut and the older track Voice in the Rain. It was a very nice musical evening with two bands that were worth checking. Tracer had no problems with charming the audience. An absolute must!
Wim GUILLEMYN
09/12/2016
---
Tracer bracht vorig jaar het uitstekende Water For Thirsty Dogs uit, speelde in het voorprogramma van Apolyptica in de AB en ik had een aangenaam interview met de zanger. Ik was toen onder de indruk en ik wilde hun eigen tour dan ook niet missen.
Kavka is een kleine, maar gezellige zaal in het hartje van Antwerpen. Als voorprogramma stond de voor mij onbekende Zwitserse band The Weyers op de affiche. Dit duo, bestaande uit de broers Weyerman (Adi op gitaar en zang, Luke op drums en tevens vocals) kon mij en het niet al te talrijk opgedaagd publiek wel bekoren, wat ervoor zorgde dat bijna niemand naar de bar wegtrok. De zanger/gitarist heeft charisma en past perfect bij de rockmuziek die ze brengen. Puntige, melodieuze pretrock die met veel enthousiasme wordt gebracht. Ze speelden tracks uit hun album uit 2013 en de EP Beep Beep Beep uit 2015.
Tracer trok iets meer publiek. De zaal was halfvol. Ze openden energiek met Us Against The World. De meeste songs kwamen uit hun recente album waarvan We're Only Animals, Lazy en Water For Thirsty Dogs (met ondersteunende zang van het publiek) het heel goed deden. Op Homeward Bound klonken ze een beetje als de hardere versie van The Stereophonics. Sleep By The Fire uit 2012 stond eveneens op de setlist. Een fijne song waarin halfweg een verwijzing naar Thunderstruck van AC/DC zat. Ook El Pistolero uit 2013 passeerde de revue. De drumsolo zat opnieuw verwerkt in deze culthit. In de toegift kregen we onder meer Astronaut/Juggernaut en de oudere track Voice in the Rain. Zo eindigde een heel fijne muziekavond met twee bands die de moeite waren om te bekijken en kreeg Tracer het publiek helemaal op zijn hand. Een absolute aanrader!
Wim GUILLEMYN
09/12/2016
---
---