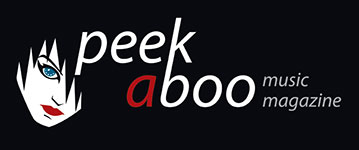 like this cd (ep) review
---
THERAPY?
Tides
Music
•
CD (EP)
Punk
•
Rock
[70/100]

Amazing Record Co
09/12/2016, Mark VAN MULLEM
---
In March 2015, Therapy? released the 12th studio album, the acclaimed Disquiet. The first single was Still Hurts. After the album release, the trio from Northern-Ireland, consisting of Andy Cairns on vocals and guitar, Michael McKeegan on bass and Neil Cooper on drums, toured and played some memorable shows in the Benelux.
On 15th April, Therapy? releases the EP Tides. The title track was featured on Disquiet. The EP also includes the new tracks Smile Or Die, Slippies and a special remix of Insecurity by industrial/electro producer Pitchphase.
If you already own Disquiet, you are familiar with this majestic tune Tides. On this track you hear the Therapy? sound of Infernal Love (1995) concluding great guitar riffs, clean vocals and a very rich sound. I also hear echoes from that other great guitar trio, Hüsker Dü, but slightly pimped and refined for the 21st century. I guess Cairns and C° won't mind to be linked to this great band. Cairns recently stated that Tides was inspired by writer Samuel Beckett.
Smiles or Die sounds raw and dirty. This song could have been a demo of Troublegum or the later Suicide Pact, You First. Despites that demo sound, it's not a bad song at all, but I guess it won't be a Therapy? classic.

Slippies is driven by a tight bass riff by Michael McKeegan, raw, in your face and catchy as hell. The melody is really strong with great vocals by Cairns. This is Therapy? the way I like it: raw, rough and very melodic, with big riffs and great vocals. The message is clear: History's gone, today I learnt nothing.
The remix of Insecurity surely is something for your next new wave or dark wave party, but I wonder whether Therapy? fans will be utterly happy with it. I would have chosen another great riff track. Not a bad remix, not at all, but no extra value, if you ask me.
Nevertheless, the EP is worth buying for the strong Therapy? tracks Tides and Slippies which deserve your attention, with Smiles or Die as a nice extra!
Mark VAN MULLEM
09/12/2016
---
In maart 2015 bracht Therapy? het twaalfde album Disquiet uit dat erg goed werd ontvangen bij het pers en publiek. De eerste single daaruit was Still Hurts. Het Noord-Ierse trio met zanger-gitarist Andy Cairns, oerlid-bassist Michael McKeegan en drummer Neil Cooper, gaf in 2015 vervolgens een aantal zeer bevlogen shows in de Benelux.
Op 15 april 2016 komt Tides uit, de derde single van Disquiet, die als een ep met 4 tracks verschijnt (digitaal en als gelimiteerde cd) met de volgende tracks: Tides (albumversie), de nieuwe songs Smile or Die en Slippies en een speciale remix van Insecurity door industrial-/elektroproducer Pitchphase.
Wie het album in huis heeft, kent de nieuwe single natuurlijk al: een magistrale tune waarin rijkelijk teruggegrepen wordt naar de Therapy?-sound van Infernal Love: stevige vette riffs, zuivere vocals en een kamerbreed geluid. Ik hoor er ook de echo van dat andere geweldige gitaartrio in terug: Hüsker Dü, maar dan opgepoetst, verfijnd en gepimpt naar 2016. Een link die Cairns en C° vast niet erg vinden. Andy Cairns verwees recent naar schrijver Samuel Beckett als inspiratiebron voor Tides. En daar valt wel wat voor te zeggen qua sfeerschepping.
Smiles or Die klinkt een heel stuk rauwer, vuiler en rommeliger. De song lijkt wel een demo voor Troublegum of het latere Suicide Pact, You First. Ondanks dat demogeluid is het best wel een lekkere track, maar het wordt vast geen Therapy?-klassieker.
Dan liever Slippies, gedreven op de hechte basriff van Michael McKeegan, ruw en robuust, recht in je gezicht en aanstekelijk als de pest, met een ijzersterke melodie en geweldige vocals van McCairns. Therapy zoals ik het graag hoor: ruw en tegelijk erg melodieus, met vette riffs en knappe vocals. Met als te onthouden boodschap: History's gone, today I learnt nothing.
De remix van Insecurity lijkt ideaal voor de dansvloer op je eerstvolgend donker wavefeestje. Maar of die iets toevoegt? Of de fans hier blij mee zullen zijn? Ik weet het niet. Volgens mij hadden ze beter nog een lekkere rifftrack als afsluiter op de ep gezet.
Maar eigenlijk is deze ep alleen al voor Tides en Slippies zijn aanschaf waard, met Smiles or Die als leuke extra.
Mark VAN MULLEM
09/12/2016
---