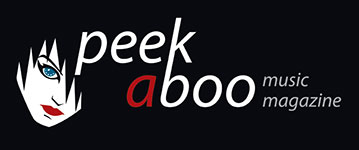 like this concert review
---
THERAPY?
AB 6 april 2015
Concert
08/04/2015, Wim GUILLEMYN
---
The supporting act King Hiss did not impresses me. Their performance was solid, but the sound too loud and the songs didn't linger.
Therapy? began with a row of bangers: Still Hurts (a song from the new album, but it felt as if the song was in the setlist for years), Isolation, Die Laughing, Nausea, Idiot Cousin and Turn. There was immediatly a great atmosphere in the hall. With Torment calm returned in the audience, but not for long, because with Stories and Words Fail Me the audience got another adrenaline shot. Mostly we heard songs from the albums Troublegum, Infernal Love, Nurse and the new album Disquiet.
The new songs did well among the classics. Therapy? played with abandon and created ambiance and crowd surfing of the audience. Also nice to see was the presence of many young fans in the crowd. After two encores Therapy? ended the set with Nowhere.
Setlist:
Still Hurts
Isolation
Die Laughing
Nausea
Idiot Cousin
Turn
Torment sorrow
Stories
Words Fail Me
Moment of Clarity
No News
Fall Behind
Misery
Tides
Insecurety
Screamager
Teethgrinder
Deathstimate
Diane
Knives
Skinning Pit
Long Distance
Potato Junkie
Nowhere
Wim GUILLEMYN
08/04/2015
---
Het voorprogramma King Hiss maakte weinig indruk op mij. Hun optreden was degelijk, maar het geluid stond te hard en de nummers bleven niet echt hangen.
Therapy? begon met een rij knallers: Still Hurts, een song uit het nieuwe album, maar het voelde als eentje die al jaren in de set zat. Nadien volgden Isolation, Die Laughing, Nausea, Idiot Cousin en Turn. De zaal was meteen mee en de ambiance voelbaar. Met Torment kwam er een beetje rust in het publiek. Niet voor lang echter, want met Stories, Words Fail Me kreeg het publiek weer een portie adrenaline. Er werden vooral songs gebracht uit Troublegum, Infernal Love, Nurse en de prima nieuwe plaat Disquiet.
De nieuwe nummers deden het goed tussen de rest. Therapy? speelde met overgave en zorgde voor sfeer en crowd surfing bij het publiek. Ook wel fijn te merken dat er heel wat jeugd tussen het publiek te vinden was. Na twee bisrondes werd er afgesloten met Nowhere.
Wim GUILLEMYN
08/04/2015
---
---