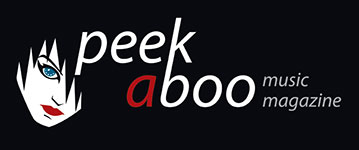 like this cd review
---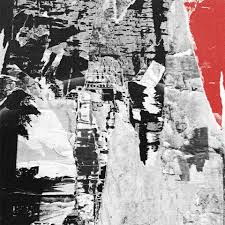 THE SOFT MOON
Deeper
Music
•
CD
Dark Wave
•
Indie
•
Industrial
•
Post Punk
•
Shoegaze
[88/100]

Captured Tracks
08/04/2015, Benny CALUWE
---
The Soft Moon is the one man project of Luis Vasquez. The Soft Moon's music covers a wide range of genres including dark wave, EBM, industrial, post-punk, psychedelia, shoegaze and synthpop. For his third LP Deeper, Vasquez moved from Oakland, CA, to Venice where he worked together with producer Maurizio Baggio. Deeper is an applicable title as it is The Soft Moon's most introspective and emotional album. The music used to sound rather minimal, but now it is richer and more complex with an increased vocal presence.
After the short sullen soundscape Inward, the mechanical sounding Black kicks in with its throbbing industrial beat. The next track, Far, is my favourite. It starts with a pulsing bass and haunting synths – sounding as creepy as In Death It Ends. Then sparkling melodic guitars set in. It is a bleak but catchy song. "It kills me inside. Take me far away, to escape myself."
The dense atmospheric Wasting is slow and dark with vocals reminiscent of Depeche Mode. Wrong sounds totally different with its hammering synths and strident beats. Try is a suicide song with a propulsive bass, hovering synths and guitars that remind me of The Cure's Pornography period. Desertion is a danceable track with droning synths and desperate vocals. Whithout is a slow, sinister sounding dirge with a plunked piano. The existentional Feel is a bleak but accessible track with post punk guitars. The compelling title track starts with tribal drum patterns and becomes hypnotic. Being builds up to a noisy climax.
Some tracks on Deeper I liked immediately, but not all of them. Some tracks felt too bleak and too intricate. They needed time to grow on me. Or maybe I needed time to find my way through the sonic fog. But once you do, you discover a varied and vibrant album. Luis Vasquez understands the art of combining an eighties feel with a contemporary crispiness.
Benny CALUWE
08/04/2015
---