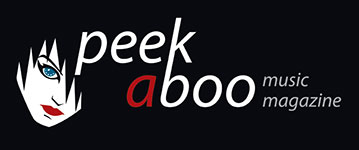 like this cd review
---
STENDAL BLAST
Wir Ergeben Uns / Das Beste Zum Schluss
Music
•
CD
Darkwave
•
Electro Rock
•
Gothic
[80/100]

Dark Dimensions
08/04/2015, Peter HESELMANS
---
Stendal Blast - WIR ERGEBEN UNS - DAS BESTE ZUM SCHLUSS!
Stendal Blast, was founded in the Westphalian town of Dorsten in 1992 and is part of the German subculture. With nicknames like 'The routine knuckleheads of electro-music' or ' The grandsons of Kafka', they deliver us a kind of 'best of' cd, called "Wir Ergeben us – Das Best Zum Schluss".
Their special style is a mix between various avant garde and industrial bands, such as Einsturzende Neubauten, The Krupps or Throbbing Gristle. The songs they bring never repeat themselves, because their improvisation is huge.
This band and their albums stay special, Stendal has always been skilfull in its lyrical language, the social and political problems, environmen, and even love relationships are brilliantly brought in their own German language. So you really have to understand how this band combines humor, criticism, politics and music perfectly.
Stendal Blast released five studio albums in its history, and this CD is a kind of 'best of' compilation. The best know track is certainly 'Fährmann', it was even a small hit single. And with melancholic songs like 'Trümmer' or 'Paradies', the musicians show themselves again as the vanguard that has no fear of any risk.
Most tracks are a crossover between Electro, Wave, Punk and Gothic, and make this band quite special. The band members selected the best songs of their work and they add to each piece a few words of explanation in the booklet. As their early albums are completely sold out and therefore very hard to get, this compilation CD is very nice for their (mostly German ) fans.
Tracklist :
Aus "Was verdorrt", 1995, Gymnastic-Records:
01. Nie mehr mit Dir schlafen
02: In diesem Sinne
03: Neuer Mensch
Aus "Alles Liebe", 1998, Chrom-Records:
04: Kurzer Aufenthalt
05: Der spanische Mond
Aus "Morgenrot", 2000, Chrom-Records:
06: Julia, Jolante und Marie
07: Wo führt das hin?
08: Im Morgenrot
Aus "Fette Beute", 2002, Moonstorm-Records:
09: Fette Beute
10: Nur ein Tag
Aus "Schmutzige Hände", 2006, Dark Dimensions:
11: Schmutzige Hände
12: Trümmer
13: Die Frau im roten Kleid
14: Fährmann


Peter HESELMANS
08/04/2015
---