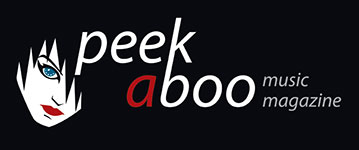 like this cd / vinyl / digital review
---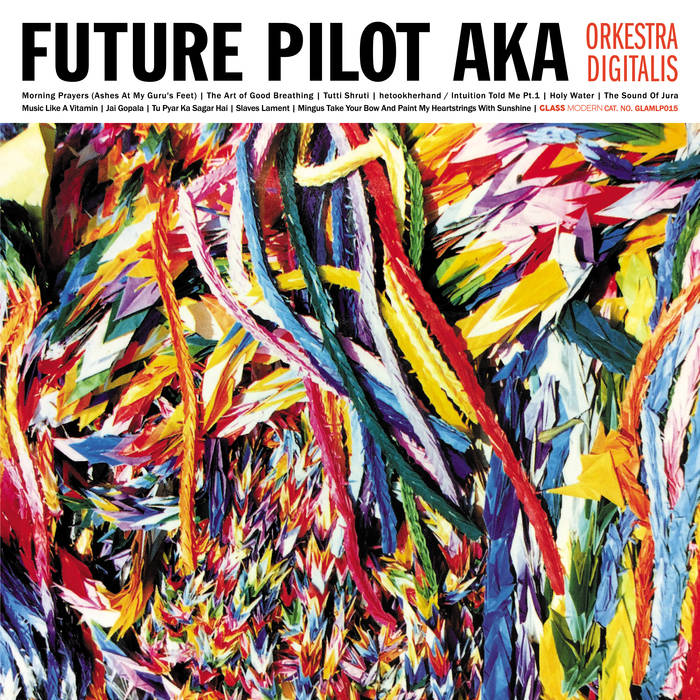 FUTURE PILOT AKA
Orkestra Digitalis
Music
•
CD / Vinyl / Digital
Alternative Rock
•
Ambient
•
Avant-garde
•
Electro Rock
[93/100]

Glass Modern / Glass Records
19/10/2019, Kevin BURKE
---
On September 13th Future Pilot AKA unleashed their swan song, Orkestra Digitalis, and what a way to close the chapter on such an effervescent project. This outfit, a labor of love for Indo-Caledonian bassist/bandleader Sushil K Dade (The Soup Dragons, BMX Bandits) presents a release nine-years in the making, one which thankfully is getting a physical format release via Glass Modern Records.
On Orkestra Digitalis are a plethora of contributions from Soft Machine legend Robert Wyatt, Ethiopian jazz master Mulatu Astatke, Brian Eno collaborator Leo Abrahams and Canadian singer-songwriter Ron Sexsmith to name just a few. It is however, an album which will reach legendary status, already set on that course via the #soniktreasurehunt. A fan based treasure hunt around shorelines, hills, wind farms, islands and even a nuclear power station for the tracks, the winner receiving a one-off, Dade curated hamper containing this piece of work.
To the album itself then and the music contained which is remarkable, it holds that unique appeal of challenging the listener. Opening with the Indian-Celtic vibe of "Morning Prayers (Ashes At My Guru's Feet)", a soaring emotional instrumental which sets an unexpected scene. Breaking into the beautiful full band assault of "The Art of Good Breathing", a melodic masterpiece with the vocal splendor of Emma Pollock. There is an air of nineties-alternative rock to it, still it sounds uniquely fresh with the kaleidoscope of sound which is built including some wholly addictive strings.
Following on is "Tutti Shruti", featuring Soft Machines Robert Wyatt, it balances between brilliance and weirdness perfectly, like a modern piece of free-jazz that explodes in spirals of sound. Experimentation at the heights of modern music, though mostly organically driven, the next "hetookherhand / Intuition Told Me Pt.1" is ambient electronic music at its finest as drones build in the background. At edge of drama constantly forms, as the solemn vocals repeat the phrase. The instrumental-folky "Holy Water" is a nice midway break of acoustic guitar flowing effortlessly.
With again the fusion of Indian-Celtic swooshes of "The Sound Of Jura" echoing into an atmospheric six-minutes plus, this record is one of those rare beasts when you really can't say what will happen next, a fearless recording which is actually enjoyable. The sprightly "Jai Gopala" dances with spirituality, whilst the reggae inspired "The Slave's Lament" is a roots based affair perhaps a standout of the collection.
Closing the album is an ode to Charles Mingus, "Mingus Take Your Bow And Paint My Heartstrings With Sunshine", a Tom Waits styled track. The vocals of Mulatu Astatke are aching with passion, a solid final which builds with intensity. This is a great recording, with all the bells and whistles required for a classic.
Track List:
1.Morning Prayers (Ashes At My Guru's Feet)
2.The Art of Good Breathing (feat. Emma Pollock/Ron Sexsmith)
3.Tutti Shruti (featuring Robert Wyatt) 04:55
4.hetookherhand / Intuition Told Me Pt.1
5.Holy Water
6.The Sound Of Jura
7.Music Like A Vitamin
8.Jai Gopala
9.Tu Pyar Ka Sagar Hai
10.The Slave's Lament
11.Mingus Take Your Bow And Paint My Heartstrings With Sunshine
Kevin BURKE
19/10/2019
---