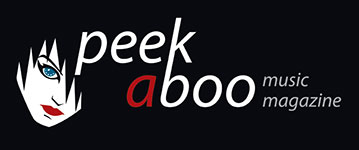 like this cd review
---
MCHNRY
The Shape
Music
•
CD
Avant-garde
•
Industrial
•
No Wave
[70/100]

Laterax Recordings
11/12/2016, Didier BECU
---
If you like difficult music, then you should definitely try MCHNRY (probably to be pronounced as Machinery). If you think that difficult does not exist, you might appreciate the strange combinations of Levi Huygevoort and Arnold Kooij. Why strange? Well, because the two Dutch mix live art and live music. Visual art combined with music. Allegedly this is a unique experience on stage. We want to believe it, but this is only a CD. We are not complaining, and although there is no description about the music as such, we are fascinated by it.
The debut album The Shape has ten tracks which are driven by idiosyncratic noise guitars with hints from No Wave; even the recalcitrant post-punk of The Fall can be a reference.
Not that you will sing-along for one minute, but already from opener Re-Fill it feels like a good trip with electric guitars that take you to a place you'll never guess. The Shape sounds a bit like Soulwax with David Byrne influences, even if we realize that we're just looking for some nice words to fit the sound fits in a category.
It is music that leads your soul to the abyss, like The Bandager. But MCHNRY is art, and Draw A Blank is like Dadaism: cracking sounds with a wistful guitar in the background. Speaking of melancholy sounds! Void is a collage of strange voices,giving the feeling that you are leaving the earth, a soul that finds its way into the universe, only the sad sound of a lone guitar remains. Sometimes the spirit of late Alan Vega wanders around, as in The Earth Is a Spaceship. And what to do with a band that writes a song like Punk Rock that does not sound like punk rock? Embrace that band!
Didier BECU
11/12/2016
---
Als je van moeilijke muziek houdt, dan moet je beslist MCHNRY (wellicht uit te spreken als Machinery) een kans gunnen. En kijk, als je ervan overtuigd bent dat moeilijk niet bestaat, zal je ongetwijfeld de vreemde combinatie Levi van Huygevoort en Arnold Kooij appreciëren. Waarom vreemd? Wel gewoon omdat de twee Nederlanders live art en live muziek tot één geheel vermengen. Beeldend kunst die wordt samengevoegd met muziek. Naar verluidt is dat op het podium een unieke ervaring. Dat willen we best geloven, maar wij moeten het stellen met een schijfje. Niet dat we klagen, want hoewel er geen beschrijving bestaat voor hun muziek, ben je er toch door gefascineerd.

Het debuutalbum The Shape telt tien tracks die worden voortgestuwd door eigenzinnige noisegitaren die je met wat goede wil bij No Wave kan onderbrengen, ook al loert de tegendraadse postpunk van The Fall om de hoek.
Van enige meezingbaarheid is natuurlijk geen sprake, toch voel je je meteen lekker als je de opener Re-Fill hoort: elektrische gitaren die je meenemen op een trip, ook al is het nooit duidelijk waar je terecht zal komen. Zo klinkt The Shape misschien als Soulwax met het weerbarstige gitaargeluid van een David Byrne, maar tegelijkertijd beseffen we dat we gewoon op zoek zijn naar mooie woorden voor een geluid dat niet in een hokje past.

Het is muziek die je ziel naar de afgrond leidt, zoals The Bandager. Maar MCHNRY is kunst, en Draw A Blank is dan ook Dadaïsme, krakende geluiden met op de achtergrond een weemoedige gitaar. Over zwaarmoedige geluiden gesproken! Void is een collage van vreemde stemmetjes die je het gevoel geven dat je de aarde verlaat, een ziel die zijn weg zoekt in het heelal, al wat overblijft is het trieste geluid van een eenzame gitaar. Soms ligt de invloed er iets dikker op; zo dwaalt de geest van Alan Vega zaliger wel wat rond in The Earth Is a Spaceship. Maar wat doe je met een band die een track maakt met de titel Punk Rock zonder dat die als punkrock klinkt? Omarmen!
Didier BECU
11/12/2016
---