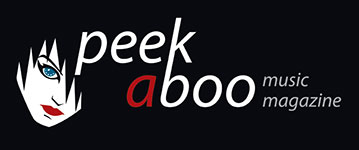 like this cd review
---
DEUTSCH NEPAL
Dystopian Partycollection II
Music
•
CD
Avant-garde
•
Dark Ambient
•
Industrial
[85/100]

Entartete Musikk
10/12/2016, Didier BECU
---
So far, many things have been written about it, but the Swedish label Cold Meat Industry created dark ambient, a genre that was copied ad nauseam. It is impossible to keep track of the number of releases in this genre, and although it contains many gems, a whole bunch of disks is nothing more than a copy of the masters of the genre.
This label was founded in 1987 by Roger Karmanik, who makes music himself with Brighter Death Now. Deutsch Nepal was on Cold Meat Industry from the beginning: the musical project of Peter Andersson (or if you prefer: Lina Baby Doll). The one-man project, founded in 1991 and named after the track Wolf City by Amon Düül, released the remarkable Alcohology earlier this year. Now, Dystopian Party Collection II comes available, which is obviously a sequel to the first volume from 2008. It includes lots of unreleased material.
The second part contains 12 tracks, recorded between 2009 and 2016. Although each song comes from a different period, there is a homogeneous line in this compilation. Using the word 'accessible' when describing Deutsch Nepal may be a bridge too far, but the experimental (almost avant-garde) songs on this album are far away from dark ambient or power electronics.
it didn't occurre to me earlier, but Peter's voice actually sounds very much like Blaine L. Reininger. You hear the same melancholy, but also that typical despair.
The cover mentions the words "Party! Party! Party! "(those who are familiar with Peter know that he loves a can of beer). All tracks, however, are very heavy (although they don't require too much effort from the listener).
As mentioned, you find some rare or reworked recordings here, like the obscure singles Institution and We Shall Live Again that features Thomas Ekelund of Trepanieringsritualen on guitar.
Dolly Parton is also present. Her song The Lonely Comming Down (a single on Old Europa Cafe) gets a very special treatment, to say the least. Two songs (To The Earth and The Other End Of The Bottle) are done with Der Blutharsh And The Infinite Church Of The Leading Hand.
Whether you know Deutsch Nepal or not, you always have a reason to buy this compilation. Either to discover the music, or just to have the release in your collection!
Didier BECU
10/12/2016
---
Er heeft in de undergroundscène al heel wat inkt over gevloeid, maar het Zweedse Cold Meat Industry is het label dat dark ambient creëerde, een genre dat vaak tot vervelens toe is gekopieerd. Het aantal releases in dit genre is bijna niet bij te houden, en ofschoon er heel wat pareltjes te ontdekken zijn, blijf je vaak met een hele hoop schijfjes achter die niet meer dan een kopie van de grootmeesters uit het genre zijn.

Dit label werd in 1987 door Roger Karmanik opgericht die zelf ook met Brighter Death Now muziek maakt. Een groep die er vanaf het begin bijzat was Deutsch Nepal: het muzikale project van Peter Andersson (of indien je dat liever hoort :Lina Baby Doll). Het in 1991 opgerichte eenmansproject dat naar een track uit Wolf City van Amon Düül is vernoemd, bracht begin dit jaar nog de opmerkelijke Alcohology uit. Nu is er Dystopian Partycollection II, wat uiteraard een vervolg is op het eerste deel uit 2008 en waarop een hele resem onuitgebracht of onvindbaar materiaal stond.
Het tweede luik bevat 12 tracks die tussen 2009 en 2016 zijn opgenomen. Hoewel iedere song uit een verschillende periode komt, zit er toch een homogene lijn in deze compilatie. Het woord 'toegankelijk" bij Deutsch Nepal gebruiken is misschien net een brug te ver, toch liggen de experimentele (bijna avant-gardistische) songs op deze plaat ver af van dark ambient of power electronics.

Zelf heb ik er nooit bij stilgestaan, maar Peters stem lijkt eigenlijk ontzettend veel op die van Blaine L. Reininger. Je merkt dezelfde weemoed, maar ook die typische wanhoop.

Het hoesje vermeldt wel de woorden "Party! Party! Party!" (wie Peter kent, weet dat een blikje bier meer of minder voor hem geen probleem is), toch zijn alle tracks loodzwaar zonder dat ze van de luisteraar al te veel moeite vergen.

Zoals gezegd gaat het om herwerkte opnames, of songs die alleen maar op een obscure 7" stonden (Institution of We Shall Live Again met op gitaar Thomas Ekelund van Trepanieringsritualen).
Ook Dolly Parton moet eraan geloven, zo krijgt haar The Lonely Comming Down (als single op Old Europa Cafe verschenen) toch wel een zeer aparte bewerking. Op twee songs (To The Earth en In The Other End Of The Bottle) hoor je de medewerking van Der Blutharsh And The Infinite Church Of The Leading Hand.

Of je nu Deutsch Nepal kent of niet, je hebt altijd een reden om deze compilatie in huis te halen. Ofwel om te ontdekken, of gewoon om er alles van in huis te hebben!
Didier BECU
10/12/2016
---