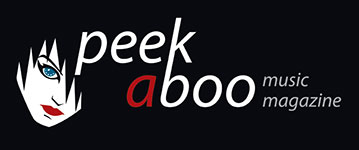 like this cd / vinyl / digital review
---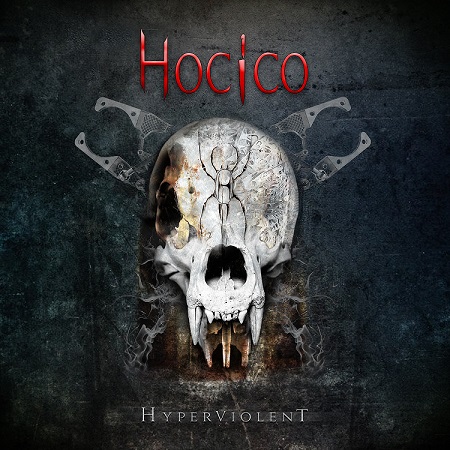 HOCICO
HyperViolent
Music
•
CD / Vinyl / Digital
Dark Electro
•
Harsh
•
Harsh Electro
•
Industrial
[80/100]

Out Of Line
19/04/2022, Jurgen BRAECKEVELT
---
Hocico has just recently danced to Porta Nigra's tenth anniversary festival and is giving us another new boost on April 14th with the release of their new album HyperViolent on Out Of Line records.
There were already some preliminary singles, the most recent one being a collaboration with Aaron Matts of the death-core band Ten65. A hybrid slap in the face, featuring Erk's screams and Aaron's death-core grunts. An incendiary song that contains the best of both worlds.
A few months ago we also got the single 'Backstabbers', which this music-loving undersigned had some reservations about. I called it drum'n'bass, our Mexican friends call it dark'n'bass. Whatever, the song didn't blow me away, quite the contrary. Deep down I hoped 'Backstabbers' would be more of an exception. So I'm curious…
This Hyperviolent opens with an intro called 'When The Trumpets Of Hate Blow'. A melancholy towards classical atmosphere, as we have heard on many of Hocico's albums before. Ominous, yes … A harbinger of truly hyper-violent and mind-blowing songs to come? Or will we remain empty handed?
'Un Sepulchro Sin Kadaver' which we find further on the album exudes the same morbid atmosphere. Those epic lash-outs! I love it! And if you feel like more there is 'El Jardin de Las Locura' in a bit more in the drone-like atmosphere taking out the pace in an effective way.
'Broken Empires' then again sounds contained and far from 'violent' and it doesn't really explode either. But hey, it doesn't always have to blow you from your socks … patience is a virtue, right?
Sometimes you get hungry only seeing the menu, and well the next song was something that made my stomach growl. Aggression! You'd start drooling looking forward to those blows in your stomach. The 'violent' part from the title is already getting taking form. But we are still waiting for 'hyper' part to kick in!
However 'What Are Nightmares Made Of' kept me in the right atmosphere. Slow, lingering, dark but blissful dark beats and a frugal melody carried on wings by the wind. This is the Hocico I love.
The silent fear these latest releases would introduce 'the new Hocico sound' is fading away … but still…
It's quite a long wait before HyperViolent becomes what is says it is but with 'Lost World' the time has come. Smashing hard, tempo, fast beats, seething bass-lines and vibrating dark beats. Hocico finally achieves to make you feel Hyper-Violent lashing out. The dark electro/industrial sound that made me embrace these two Mexicans for so long. 'NWO' is build from the same DNA, and gets some solid guitar on top.
And then it seems as if a song by another band was mistakenly placed on this album. Something in between death and black metal. But what a great track! Ultra hard, nice tempo changes, sublime guitar work that makes your style go backwards. Talk about a blowout! Lasting seven minutes, yet I press repeat immediately. With each listen, the excellent song still seems to grow.
HyperViolent became another, yet varied little piece of art. Swinging thirteen songs long, back and forth, between epic parts of dark and hard electro, a smack of industrial and a metal-lash that will take you off balance for a few days. Personally I don't feel like it's Hocico's greatest masterpiece, but they are certainly back on track! Top Notch!
The album is available in a deluxe 2-CD pack with extra track & remixes like 'Odio Bajo el Alma (Version Mariachi)' and the song 'Weapons of Resistance' feat. Aaron Matt. It will be also available on vinyl, and the real die-hards should hurry to their bandcamp page to order the "exclusive set (400 copies)": A limited wooden box that contains, besides the album, a ceramic tile with an art print (incl. holder), a clay spice shaker handmade in Mexico with an individual Mexican design, a bandana, favorite recipes from Erk and Racso, a bag of chili peppers and a hand numbered certificate.
Jurgen BRAECKEVELT
19/04/2022
---
Hocico speelde nog maar net op het tienjarige bestaan van Porta Nigra en geeft ons op 14 april een nieuwe oplawaai met het nieuwe album HyperViolent dat verschijnt op Out Of Line.
Er waren al singles, en net voor het verschijnen is er een nieuwe. Een samenwerking met Aaron Matts van de deathcore band Ten65. Een hybride veeg rond de oren, met het geschreeuw van Erik en de deathcore grunts van Aaron. Een opruiende song die het beste van twee werelden in zich draagt.
Een paar maanden geleden was er al de single Backstabbers waar ik wel wat bedenkingen bij had. Voor mij is het drum'n'bass, zelf noemen de Mexicaanse vrienden het dark'n'bass. Whatever, het is niet de song die mij omver blies. Diep vanbinnen hoopte ik bij de eerste luisterbeurten van Backstabbers dat het toch niet 'meer-van-dat' zou worden. Benieuwd dus…
Deze Hyperviolent opent met de intro When The Trumpets Of Hate Blow. Een zwaarmoedig naar klassiek neigend sfeerbrengertje, zoals we er al op veel albums van Hocico mochten horen. Onheilspellend, dat wel. Voorbode van echte hypergewelddadige en alles omver blazende songs? Of toch ietwat op de honger blijven zitten?
Un Sepulchro Sin Cadaver dat wat verder op het album staat ademt dezelfde morbide sfeer uit. Die epische uithalen: ik hou ervan! En als je nog je zin niet had: het wat meer in dronesfeer hangende El Jardin de Las Locuras haalt er nog eens op verbluffend pakkende manier het tempo uit.
Broken Empires klinkt nog heel braafjes en verre van 'violent'. Het ontploft ook niet echt. Het hoéft ook niet altijd meteen iets zijn dat je van je sokken blaast. Geduld is een mooie deugd, toch?
Je kan al trek krijgen bij het zien van een menu, wel de volgende song was iets waar de maag van begon te grommen. Acts Of Agression. Je zou van minder beginnen kwijlen als je uitkijkt naar die stoempen in je maag. De 'violent' uit de titel krijgt al wat zijn plaats. Maar 'hyper' is het nog niet (genoeg).
Waar ik wel spontaan warmer van werd, is What Are Nightmares Made Of. Traag, slepend, donker maar met zalige darkbeats en een zuinige maar op vleugels door de wind gedragen melodie. Dit is de Hocico waar ik van hou.
De stille hoop dat dit niet 'de nieuwe Hocico' zou worden. Het heeft nog scherpe randjes, maar toch.
Helemaal los gaan, daarvoor is het vrij lang wachten op deze HyperViolent. Met Lost World is het echter zover. Snoeihard, tempo, snelle beats, ziedende baslijnen en diep tot in je vezels trillende darkbeats. Hocico doet hier wat de titel je laat verwachten: hypergewelddadig uithalen. De dark electro/industrial die ervoor zorgde dat ik deze twee Mexicanen al zo lang in de armen sluit. N.W.O. heeft hetzelfde DNA, en krijgt er wat stevige gitaren bij.
En dan lijkt alsof per ongeluk een song van een andere band verkeerdelijk op dit album is geplaatst. Iets tussen death en black metal in. Wat een géweldig nummer. Snoeihard, mooie tempowissels, subliem gitaarwerk waarvan je stijl achterover gaat. Van een oplawaai gesproken. 7 minuten lang, push repeat. Bij elke luisterbeurt groeit de song die op zich al uitmuntend is.
HyperViolent is alweer een gevarieerd muzikaal kleinood, dat 13 nummers langs heen en weer slingert tussen epische stukken, dark en harsh electro, een veeg industrial en een metaldreun waarvan je een paar dagen uit je lood geslagen bent. Voor mij persoonlijk niet het grootste meesterwerk ooit van Hocico. Maar wel weer op niveau. Hoog niveau.
Het album bestaat in een deluxe 2-CD-pack met o.a. remixes, en een versie van Odio Bajo el Alma (Version Mariachi) en de song Weapons of Resistance feat. Aaron Matts. Ook te krijgen op vinyl, en de échte die hards reppen zich best zo snel mogelijk naar de bandcamppage om de exclusieve set te bestellen (400 exemplaren): de gelimiteerde houten kist die, naast het album, een ​​keramische tegel met een kunstprint (incl. houder), een kleikruidenschudder handgemaakt in Mexico met een individuele Mexicaanse design, een bandana, favoriete recepten van Erk en Racso, een zakje chilipepers en een handgenummerd certificaat bevat.
Jurgen BRAECKEVELT
19/04/2022
---
---