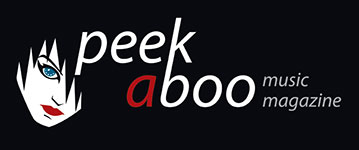 like this cd review
---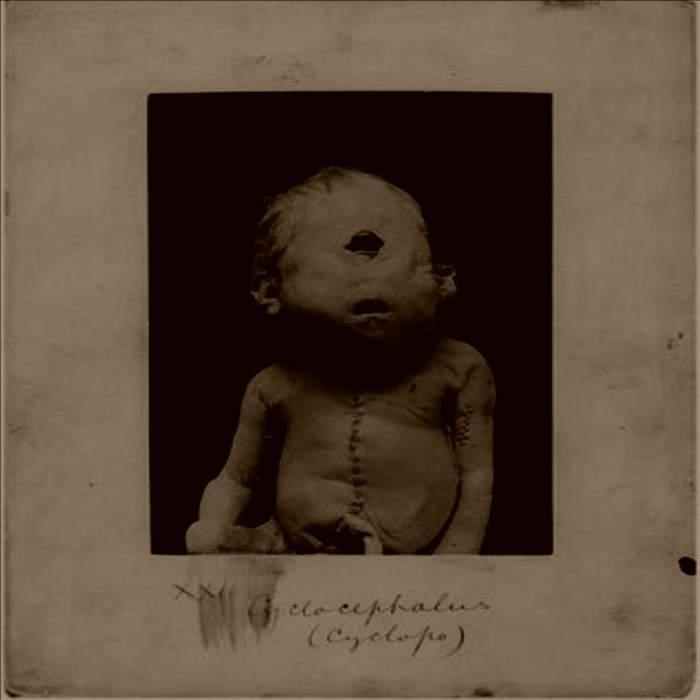 DATACODE DIVISION
Dissections
Music
•
CD
Dark Electro
•
Harsh Electro
•
Industrial
[86/100]

Underground Industrial Records
13/03/2017, Jurgen BRAECKEVELT
---
A new industrial force from the USA. Bryen Sorg Olafsson has been working on dark electro/industrial since the turn of the century but only now releases a first full album: Datacode Division:Dissections. Released by Underground Industrial Records.
Prologue has a more classic sound and that is exactly what it is. The start of the LP is soft and gentle but with a grim and dissolute aura. A proper warming up, the waking of the inside or a prelude to a quiet album?
No warming up because distortion and beats take over rock-hard on Leper. Uptempo, persistent, a voice that has been through a meat grinder. It balances on the fine line between dark electro and industrial. But it doesn't have to fit in a box, Leper is a good song.
It remains to be seen if this has set the tone for the entire album. Crisis confirms immediately and leaves no doubt: the USA has an extra band in the tougher electronic regions of night revellers. Sworn adds an extra layer of beats on top. And as a nice surprise this song has a breather with goa-trance-like synths. Only to continue ruthlessly with a heavy rhythm section. Some fragments give me the idea of good old newbeat. It's all in the game! Bryen must love classic arrangements, because Erosion also bursts out in a small pilot flame. No vocals, only a sequence of sound carpets, rather modest and melancholic. But only a short while because next Misery in Industry attacks the eardrums without mercy. Thoroughbred industrial and a timbre with oldschool EBM-DNA. It is evident that Datacode Division is well aware of the musical foundations of the genre. Retribution however proves to be more dark electro with a firm acceleration.
If an album starts with a Prologue it makes sense to end it with an Epilogue. The joyful start of the album has to give way to bombast and clatter. Hard and captivating at the same time... the merciless final blow of a good debut. I might not be a fan from the start of this genre, but this album has managed to unite the nicer sides of the subgenres: distortion without monotony, beats and rhythms that leave space without losing their harshness, elements of noise and harder industrial, to modest synths. Thanks, Datacode Division...
Jurgen BRAECKEVELT
13/03/2017
---
Nieuw industrial geweld uit Amerika. Bryen Sorg Olafsson is al sedert de eeuwwisseling bezig met dark electro/industrial, maar brengt pas nu voor het eerst een volwaardige plaat uit. Datacode Division: Dissections verschijnt bij Underground Industrial Records.
Prologue klinkt eerder klassiek en dat is het ook. De aftrap van de LP is zacht en lieflijk maar met een grimmig, liederlijk aura. Een warming up, het ontwaken van de binnenkant, of de voorbode van een rustig album?
Een warming up kan je het in elk geval niet noemen: de distortie en beats nemen het steenhard over in Leper. Uptempo, aanhoudend, een stem die door de vleesmolen is gehaald. Het balanceert op de ragfijne grens tussen dark electro en industrial. Het hoeft niet in een vakje te passen, Leper is een goede song.
Het is nog afwachten of de toon voor de rest van het album is gezet. Crisis bevestigt meteen en laat geen twijfel over: Amerika telt een extra band in de hardere elektronische regionen der nachtbrakers. Sworn giet daar nog een laagje extra beats bovenop. En heel fijn verrassend, duikt ook in dit nummer een adempauze met goa-trance-achtige synths op, om dan genadeloos over te gaan in een stevige ritmesectie. In bepaalde fragmenten kan ik me ook niet onttrekken aan het gevoel dat er een stukje good old newbeat in te herkennen valt. It's all in the game! Bryen moet houden van klassieke arrangementen, want ook Erosion ontvlamt in een klein waakvlammetje. Geen stem, enkel een opeenvolging van klanktapijten, eerder ingetogen en weemoedig van toon. Van korte duur alweer want Misery in Industry beukt daarna als geen ander genadeloos in op de trommelvliezen. Industrial pur sang, met een klankkleur die ook oldschool EBM-DNA herbergt. Het is duidelijk dat Datacode Division de muzikale grondvesten van het genre goed kent. Retribution is dan weer dark electro met een stevige versnelling.
Als een album opent met een Prologue, is het niet meer dan logisch dat de Epilogue ons uitgeleide doet. De blijde intrede van het album moet plaats ruimen voor bombast en gekletter. Hard en beklijvend tegelijk… de genadeloze mokerslag van een goede eersteling. Ik ben misschien geen fan van het eerste uur van dit genre, maar dit album heeft de fijne kanten van de subgenres verenigd: distortie zonder monotoom te zijn, beats en ritmes die nog ruimte laten, zonder hun hardheid te verliezen, elementen van noise en de hardere industrial, tot ingetogen synthpartijen. Dankjewel Datacode Division….
Jurgen BRAECKEVELT
13/03/2017
---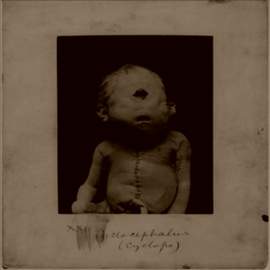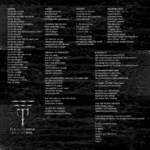 ---