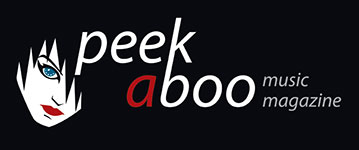 like this cd review
---
MISERIA ULTIMA
Phospor
Music
•
CD
Dark Electro
•
Harsh Electro
[84/100]

Advoxya Records
28/03/2018, Jurgen BRAECKEVELT
---
It took a while for Miseria Ultima to take shape as a band but in 2016, after lots of chats, the Finns Aleksi Martikainen and Kimmo Huhtala finally joined forces. After a first demo, Unfocus, released early 2017, the first full-length Phosphor album is finally there, released on the Hungarian label Advoxya Records.
We don't favour a box mentality, as much it might be oppressive and often quite discourteous towards the creative brains that give the best of themselves to express music that often touches the deepest regions of the soul. On this record these Finnish gentlemen delight us with a fine danceable mix of EBM, harsh and dark electro.
Not leaving too much space to the imagination of the listener Phosphor starts firmly with Omega Transmission. An up-tempo, slap in the face track. Talk about a warm welcome! Neuroveil is cut from the same hard wood. Latter Dissaray: despite the fact that this is harsh electro, there is still a lot of attention to the arrangement and the melody. Where many bands in the this genre only seem to think of 'sounding hard', there is more to discover on this album. We go down a gear with Shift To Crimson. Sometimes it also may sound a bit more tranquill, with a touch of future-pop, such as the track Morningstar. Not that this song is vocally giving in on aggression, not even close! Strong distortion on vocal cords remains a constant.
Garden Of Abstractions is like a short resting point with downtempo but still oh-so-dark electro, almost lyrical. With Scarlet the pedal is pressed to the floor again. This song has something subtle, probably because of a rather subdued melody sound in the background flowing over the violent of the beats. Shapeshifter Of Dreams is again a bit more quiet, and holds something mesmerizing.
Didn't we say it was all about diversity? The Deep Red Heart, leans more towards aggro-tech. Extremely aggressive, with a top notch, very tight and solid battery of beats. Submerged is again more dark electro, with an slight EBM touch. Ditto for Halo Of Affliction.
But is there still a red thread? Yes! And it's a strong danceable one! Miseria Ultima pumps up your heart rhythm without doubt. I already see a colourful crowd of cybers go crazy on this. And it's allowed, isn't it? Like mentioned before, a song like Latter Dissaray is actually a stomping song. Full on, with tons of darkbeats lavishly scattered around. We are guided to the exit by Vertigo. Both composers probably thought they should drive the adrenaline to the top once again before people get the chance to recuperate from this avalanche of songs. And they succeed perfectly with this last harsh electro song.
The Finnish Miseria Ultima has certainly delivered a nice piece of work with this first full album, varied and far from monotonous. They might not really be in a segment of the electro genre that everyone is fond off, but it's not their fault if so. Phosphor became a great album everybody should listen too!
Jurgen BRAECKEVELT
28/03/2018
---
Het had wat voeten in de aarde voor Miseria Ultima als band vorm kreeg. In 2016, na veel gepraat, was het toch zover. Aleksi Martikainen en Kimmo Huhtala sloegen de muzikale handen in elkaar op het Finlandse vasteland. Na een eerste demo begin 2017, Unfocus, volgde de eerste volwaardige longplayer Phosphor. De schijf verscheen op het Hongaarse label Advoxya Records.
We houden niet van hokjesdenken, want dat werkt beklemmend en doet vaak oneer aan de creatieve breinen die het beste van zichzelf geven in de muziek die vaak aan de diepste regionen van de ziel ontspruiten. Deze Finse heren verblijden ons met een mix van EBM, harsh en dark electro. Dansbare deuntjes dus.
Kwestie van niet te veel aan de verbeelding over te laten begint Phosphor vrij stevig met Omega Transmission. Uptempo, een klap in het gezicht. Van een warm welkom gesproken. Neuroveil is uit hetzelfde harsh-hout gesneden. Latter Dissaray: ondanks het feit dat dit harsh electro is, is er toch veel aandacht voor het arrangement en de melodie. Waar veel bands in het genre enkel denken aan 'hard-klinken' is hier méér te ontdekken. Een versnelling lager bij Shift To Crimson. En soms mag het ook wat vredevoller klinken, met een vleugje future-pop, zoals Morningstar. Niet dat dit nummer vocaal inboet aan agressie, verre van. Een stevig shot distortie in de stembanden blijft een constante.
Garden Of Abstractions is een klein rustpuntje met downtempo maar o zo donkere electro. Het heeft bijna iets lyrisch. En bij Scarlet wordt het gaspedaal wat dieper ingesdrukt. Dit nummer heeft iets subtiels, wellicht doordat een eerder ingetogen melodie op de achtergrond door het geweld van de beats heen klinkt. Shapeshifter Of Dreams is ook wat rustiger, en heeft iets bezwerends.
In den beginne… ging het over verscheidenheid. The Deep Red Heart, leunt aan bij aggrotech. Agressief tot het uiterste, met een heel strak tempo en een arsenaal beats van de bovenste plank. Submerged is dan weer meer dark electro, met een EBM-tintje. Idem dito voor Halo Of Affliction.
Is er dan nog een rode draad? Ja hoor: stevig en dansbaar over de ganse lijn. Miseria Ultima drijft het hartritme onversaagd de hoogte in. Ik zie al een kleurrijk menigte cybers volledig uit hun dak gaan. En dat mag, niet? Latter Dissaray is eigenlijk een stampvoet-song. Alle registers gaan open, een ton darkbeats wordt kwistig rondgestrooid. We worden uittrede gedaan door Vertigo. De heerschappen dachten wellicht: we drijven de adrenaline nog eens op voordat mensen van deze schijf bekomen. En daar slagen ze wonderwel in met deze snoeiharde harsh electro song.
Het Finse Miseria Ultima heeft met deze eerste full zeker een mooi visitekaartje afgeleverd. Het album is gevarieerd en verre van eentonig. Ze zitten in een segment van de electro waar niet iedereen storm voor loopt, maar dat is volgens mij ten onrechte. In elk geval is Phosphor een goede schijf.
Jurgen BRAECKEVELT
28/03/2018
---