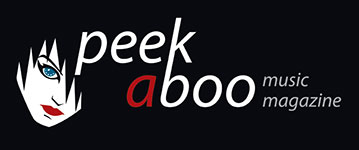 like this cd / digital review
---
REACTOR7X
Are You My Bitch
Music
•
CD / Digital
Dark Electro
•
Harsh Electro
[86/100]

Alfa-Matrix
13/10/2019, Jurgen BRAECKEVELT
---
Reactor7x - aka Ad-x (synths, composing, programming) and Blackjack O'Hare (lyrics, vocals) is making a splash with the new EP Are You My Bitch? It's released by Alfa Matrix and contains 14 tracks! 3 fresh supplied songs by the band itself and a bunch of remixes. The Polish duo took their time to release this new material as it had to ripe a little before it flowed out from the barrel which contains a good mix of aggressive dark electro and rather psychedelic-ish songs.
'Acid Symphony' is a rather trance-like song. A pure musical curvy trip with some acid and techno influences. But then Reactor7x quickly returns to their roots, which is still more dark electro, a sound we can relate with this of the likes as Suicide Commando and Agonoize. 'Circus Of False' is hard, ruthless, and breathes an impressive aggressiveness atmosphere. These Polish gentlemen have in any case managed to collect and mix the right ingredients for an addictive dark electro cocktail. A cocktail that tastes reasonable toxic.
We got 'Acid Symphony' already as an opener in the 'Kilmath remix' version, track number three on this EP gives us the original version. Immediately sturdier, very danceable and with a hint of future-pop. The dance must go on, right?
'The Cycle Of Life' switches back a bit in terms of speed, but the vocal primal screams of singer Blackjack gives this electro-hymn anther dark twist.
A lot of remixes from Neikka RPM, Syncfactory, Stahlnebel, Amorphous, etc. follow, most of those remixes are very solidly made by bands that have the same musical roots.
We already knew Reactor7x deserves a place in the upper regions of the dark electro scene. This EP certainly contributes to that status and immediately sets the standarts quite high for their next full album. We'll have to wait and see. And in the meantime: just press the repeat button, stare at infinity and enjoy!
Jurgen BRAECKEVELT
13/10/2019
---
Reactor7x - aka Ad-x (synths, componeren, programmeren) en Blackjack O'Hare (teksten, zang) komen wat heibel maken met de nieuwe EP Are You My Bitch? Het verschijnt op Alfa Matrix en bevat 14 songs: 3 verse aanvoer van de band zelf en een reeks remixes. Het Poolse duo nam de tijd om dit materiaal uit te brengen. Het moest wat rijpen en vloeide uit het vat met een balans tussen agressieve donkere electro en eerder wat psychedelisch aandoende songs.
Acid Symphony is een zo wat meer trance-achtige song. Een puur muzikaal bochtige trip met wat acid- en techno-invloeden. Maar al snel keert Reactor7x terug naar hun roots die toch ligt bij de dark electro die we kennen van grootheden als Suicide Commando en Agonoize. Circus Of False is snoeihard, meedogenloos en er schuilt een agressiviteit in om 'u' tegen te zeggen. De Polen hebben in elk geval de juiste ingrediënten weten te verzamelen voor een verslavende cocktail van dark electro. En hij is behept van een redelijke toxiciteit.
Acid Symphony kregen we als opener in een Kilmath-remix, song nummer drie op deze EP is het origineel. Meteen wat steviger en met een vleugje future-pop meteen ook heel dansbaar. The dance must go on, toch?
The Cycle Of Life schakelt wat terug qua snelheid, maar de vocale oerschreeuw van Blackjack maakt ook deze electro-hymne verduiveld donker.
Er volgen dan nog heel wat remixen van onder andere Neikka RPM, Syncfactory, Stahlnebel, Amorphous,… de meesten heel erg stevig, door bands die dezelfde wortels hebben.
We wisten al dat Reactor7x in de dark electro zijn plaats verdient in de bovenste regionen. De EP die ze afleveren draagt daar zeker toe bij en legt meteen de lat voor het volgende album vrij hoog. We'll wait and see. En intussen: even op de repeat-knop drukken en de blik op oneindig houden. En genieten.
Jurgen BRAECKEVELT
13/10/2019
---