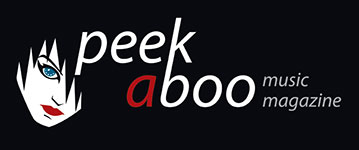 like this cd review
---
DOUBLE EYELID
Broken Mirror
Music
•
CD
Dark Electro
•
Gothic
•
Harsh Electro
•
Industrial
[72/100]

Self-released
09/12/2016, Didier BECU
---
A while ago, we reviewed the debut album by the Canadian art rock (or if you prefer death rock) band Double Eyelid. We refered to artists like Bauhaus or The The to describe its sound, but the newest CD is something completely different. Well, it's not exactly new as after all Broken Mirror is more like a compilation of remixes by artists from all over the goth-industrial-dance spectrum.

The CD starts with the Leaether Strip remix of The Stranger. Claus adds his typical electro beats to the Rozz Williams cover. You don't recognize the original as it's something completely new, and that is what you get when you surrender to a skilled beat master like Claus Larsen.
Don't be afraid that this will be another CD with useless extra beats and extended crap mixes, as Broken Mirror just shows every song from a different angle. The German goth metal band Reactive Black makes something different from Black Box, suddenly it feels like you're listening to a lost Bowie track.
Dead Is Better, which is actually the first single of this Canadian act, also gets a whole new treatment: the beats make you dance, but the voice of Ian Revell wants to crawl inside your skin. Quite addictive, with beats and bleeps that keep on haunting you.
Woman Hanged is remixed by their country mate nTTx: pounding beats and a melancholic sound that would fit well on some old Soft Cell record, even though the metallic guitars give it a harsh, industrial sound. I guess we're just getting the best of both words.
Apart from Leaether Strip, Psyche is definitely the most famous band we find here. Once again we hear Black Box, but it's a complete other version because you're drowned in the typical synthetic atmosphere that Psyche is known for.
You better take some rest as Dead Red Velvet launches an attack of pure industrial beats, Ian's voice sounds like a robot on speed. It is one of the lesser tracks here, but that's perhaps because we heard too much stuff like that last months. Anyway, whether you like it or not, it definitely keeps you awake, it just has no direction.
When we said that Double Eyelid makes art rock, we mentioned that these guys like to use some unusual structures, music that needs some extra spins before the addiction starts. The track that comes most close probably is the DJ Cruel Britannia Remix of She's Falling. I think of Tom Verlaine when I hear these Canadian lads. It could be worse!
Dead Is Better is featured twice, the Lanada Remix gives it a schizophrenic twist.
It would have been better to skip The Climb Remix of The Stranger. Of course you can blame Claus because he already spoiled us with a superb version, but this remix just sounds too much as a cacophony. But then again, you can't win them all.
Dead Is Better is also reworked in what is called a 2015 re-take and is renamed as Cold Is Better. Again something you can't compare with the previous versions. It's like you just bought a ticket for a roller coaster that goes straight to hell.
The remix album is closed with an own version of Hanged In Dub, once again you notice that you can't put Double Eyelid just in one box. A remix album as you haven't heard before.
Didier BECU
09/12/2016
---