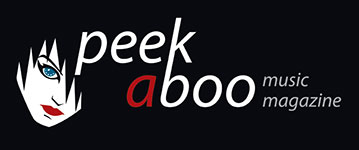 like this digital review
---
MISERIA ULTIMA
Witch Heart Apparition
Music
•
Digital
Dark Electro
•
Harsh Electro
[76/100]

Alfa-Matrix
22/09/2022, Jurgen BRAECKEVELT
---
The Finnish duo Miseria Ultima is housed in the stable of Alfa Matrix, which is already equipped with some winning horses, for the release of their upcoming third studio album 'In Colors Of Void'. With these Finns, the Belgian label brings in another great electro act.
Since the band's inception in 2016, Aleksi Martikainen (vocals) and Kimmo Huhtala (synths) have made their name in the dark electro/EBM scene through several critically acclaimed releases, remix collaborations and powerful live shows across Europe with bands such as Nachtmahr, Freakangel, Alien Vampires, Noisuf-X etc…
With this new EP 'Witch Heart Apparition', Miseria Ultima triggers our hunger for more by releasing 2 brand new songs into the world.
Their recipe for success and distinctive sound remains: cold melancholic atmospheres, gripping and often sad melodies combined with hard aggressive distorted vocals and powerful dark electro outs. Introspection about mortality, death, and dealing with sudden and permanent separation by loss.
In addition to the release of the music video of 'Witch Heart Apparition', their song 'Caressing The Pale' was reworked by some other purebreds.
An industrial version of Acylum, a dark-electro-stomper by Siva Six and a similar Venal-Flesk treatment, giving it a very aggressive beat. Also Neikka RPM lashes out with a very heavy version of the song.
The old-school EBM-ers from Ad:Key also have their boots stomping over the song. A combination of a dance rhythm section with claps and all the trimmings, and yet old-school enough to enjoy it.
Furthermore, we can find an interpretation by Ocean Black, Avarice in Audio and a another great version by Teknovore. The solo project of George Klontzas, who was also once in Pre Emptive Strike 0.1. But also Croona and Cynical Existence, turns this track into a stunner version.
Curious if the full album will be a bit heavier than these, for them, somewhat quieter original song versions.
Jurgen BRAECKEVELT
22/09/2022
---
Het Finse duo Miseria Ultima is voor het uitbrengen van hun aanstaande, intussen al derde studioalbum In Colors Of Void gestald in de al van ferme prijspaarden voorziene stal van Alfa Matrix. Het Belgische label haalt met deze Finnen toch weer een mooie electro-act binnen.
Sinds de oprichting van de band in 2016 hebben Aleksi Martikainen (zang) en Kimmo Huhtala (synths) hun naam gevestigd in de donkere elektro/EBM-scene met verschillende veelgeprezen releases, remixsamenwerkingen en krachtige liveshows in heel Europa met bands zoals Nachtmahr, Freakangel, Alien Vampires, Noisuf-X enz…
Met deze nieuwe EP Witch Heart Apparition triggert Miseria Ultima onze honger naar meer door 2 gloednieuwe nummers de wereld in te sturen.
Hun succesrecept en kenmerkende geluid blijft: koude melancholische sferen, aangrijpende en vaak treurige melodieën gecombineerd met harde agressieve vervormde zang en krachtige donkere elektro-uithalen.Introspectie over sterfelijkheid, de dood, en omgaan met plots en definitief scheiden door verlies.
Naast de release van een videoclip bij Witch Heart Apparition, werd hun song Caressing The Pale door andere raspaarden herwerkt.
Een industrialversie van Acylum, een dark-electro-stoemp van Siva Six, een soortgelijke Venal-Flesk bewerking die toch een heel agressieve beat moet verdragen.
Ook Neikka RPM haalt flink uit met een heel stevige versie van de song.
De oldschool EBM-ers van Ad:Key laten er hun boots stevig op los stampen. Met een combinatie van een dance-ritmesectie met claps en alles erop en eraan, en toch oldschool genoeg om lekker weg te slikken.
Verder nog een interpretatie door Ocean Black, Avarice in Audio en een geweldige versie van Teknovore. Het solo-project van George Klontzas, die ook ooit actief was binnen Pre Emptive Strike 0.1, Croona en Cynical Existence, maakt hier een knaller van een versie van.
Benieuwd of het full album iets steviger zal zijn dan deze, voor hun doen, toch wat rustigere songs.
Jurgen BRAECKEVELT
22/09/2022
---