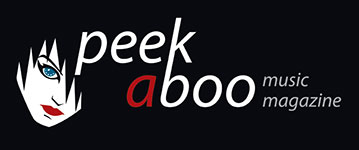 like this digital review
---
SHERAPHIM SYSTEM
Phoenix
Music
•
Digital
EBM
•
Hardcore
•
Harsh
•
Harsh Electro
•
Industrial
[70/100]

03/09/2020, Guillermo CORONEL
---
When you search for Seraphim System on social networks and platforms you will find with this description: "Seraphim System incorporates elements of aggrotech, black metal, death metal, punk, drum and bass, and Dubstep in its hellish creations". There are no better words to describe a very powerful and energetic project. This band released "Phoenix" two months ago and now we would like to share our point of view on this amazing album with you.
The first aspect that drew my attention in Phoenix is the great work in the presentation of the cover of the album. Also the tracks are marked in numbers, so you must read carefully to understand the name of the song. This semiology is interesting to discover in a musical release, because it intrigues and generates curiosity.
Another interesting thing of Phoenix: it's instrumental. The album has no lyrics, but that doesn't mean it's not enjoyable. Rhythm and structures change in the course of each song. I mean, all songs on this album are changing, resulting in a dynamic danceable piece, full of hard beats and fast rhythms, proper industrial projects.
The only voices that you will hear on the album are sampler effects, accompanied with the main characteristic of this work: noise. As mentioned in the beginning of this article, the self-description of this band is correct. They merge different elements in their musicand in this album you can hear this clearly.
I suppose the EBM audience will feel attracted to this. Phoenix mixes harsh, hardcore and EBM genres. Seraphim System does not need lyrics to give a message, music and noise are enough.
If you enjoy the digital version in the Bandcamp link, you can order the CD version of this work and continue to discover Phoenix and this great band. The digital release is very complete and a good way to learn more about Seraphim System and their music. Highly recommended!
Guillermo CORONEL
03/09/2020
---