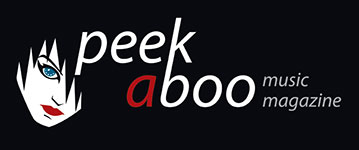 like this cd / vinyl review
---
DIVE
Where do we go from here
Music
•
CD / Vinyl
EBM
•
Electro
•
Industrial
[100/100]

Out Of Line
02/12/2020, Doris ENDER
---
Let's fast-forward the introduction because Dirk Ivens does not need any.
"Where do we go from here?", a question often asked in a world threatened by global warming and a pandemic, full of old men clinging to their power just to mention a few. But the darkest moments on the new DIVE album, which was written in collaboration with Jan Dewulf, - and believe me, this album is dark - are those when Dirk has a close look on our relationships and on our inner fears.The album opens with hard beats. "Inside your Head" grips you with a strong rhythm, accentuated drums and reverberating vocals. It is the club hit on this album.
"Black Star" starts with a simple sequence of just two notes like a sonar. Echoing vocals over rich synths create a deep dimension. Thanks to the nice rhythm this is not only a song to listen to but also one that makes you want to dance.
"Slave to Desire" is a typical DIVE song for me. Instantly I imagine Dirk live on stage, entangled in the wire of his micro and being lit by the flashlight stroboscopes only. This mid-tempo song tells the story of a restless night.
"Leave me be" is my favourite track on the album. The lyrics are about one of my favourite topics: respect and dignity. Instead of questioning you should respect people for what they are. This message is wrapped into hard beats and full synths so no wonder it was love at first listening.
"Facing the Moon" has a nice warm feeling to it. Music and lyrics create a comforting atmosphere. Dirk's reverberating vocals are well combined with mid-tempo beats and a beautiful melody.
The world became a "Dark Place". This track is dark, slow and frightening. Dirk's voice is but a whisper over unsettling drums. Like a dark cloud this song has a silver lining, promising us the light to set us free.
"Death Machine" was pre-released on Electrostorm 9 (VA, Out of Line, 13 November 2020). From this teaser you could already gather that Dirk's new album takes you on a journey to the dark side. "Death Machine" is dark and hypnotic. Lines like "it's too late, far too late" do not hold out much hope for any improvement.
"Invisible" is floating but at the same time driven forward by its rhythm. Aren't we all from time to time afraid of disappearing, of just becoming a face in the crowd? For me this is the most disturbing song on the album.
"Where do we go from here?". The title song closes the album. Back in 1994 Dirk contributed the lyrics and his voice to this song on Suicide Commando's album "Critical Stage". DIVE's 2020 version of the song is disembodied. The long intro is followed by drums rising in volume and force. Dirk's voice again stays a whisper throughout this whole haunting song. It is a grand finale to a dark album that leaves you lingering on the question "Where do we go from here?".
"Inside your Head" on the EP is the compact version of the album version with a we take no prisoners attitude.
The Numb Remix of "Death Machine" is oppressive. It is an orchestral soundtrack for a nightmare.
"Black Star" (EP version) more or less is the shorter album version.
"Leave me be (Suicide Commando Remix)" is floating and spheric, interrupted by harder beats from time to time. The beautifully crafted synths are typical for Suicide Commando. This remix is the most forceful track on both album and EP.
100/100 because on this album and EP you get what you expect from DIVE:
solid and diversified danceable electronic music with sophisticated lyrics sung in Dirk's sometimes haunted voice.
"Where do we go from here?" will be released as a simple CD and also as a wooden box limited to 500 copies including the album on vinyl, the CD-version and an exclusive vinyl EP.

Release Date: 11 December 2020
TRACKLISTING
Album "Where do we go from here?"
1 Inside your head
2 Black Star
3 Slave to Desire
4 Leave me be
5 Facing the Moon
6 Dark Place
7 Death Machine
8 Invisible
9 Where do we go from here?
EP
A1 Inside your Head (EP version)
A2 Death Machine (Numb Remix)
B1 Black Star (EP version)
B2 Leave me be (Suicide Commando Remix)
Doris ENDER
02/12/2020
---