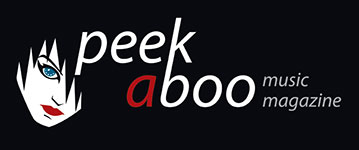 like this cd / digital review
---
GRENDEL
Ascending The Abyss
Music
•
CD / Digital
EBM
•
Electro
•
Industrial
•
Synthpop
[100/100]

Infacted Recordings
04/09/2019, Ash MCAULIFFE
---
The integrity of a great artist is heavily determined by their ability to take control of their artistry, creative destiny and allow themselves to evolve and grow. No restrictions and dispensing with all inhibitions. In the underground scene, however, this willingness to deviate from the path that brought the artist recognition and notability is often completely frowned upon with 'fans' going so far as to disown and disavow a band that once had their full enamoured adoration with egregious swipes and those oh-so typically exampled chants of "Sellout!" - effectively performing a full last rites on their fandom out of some kind of weird feeling of being forsaken. I guess it's a "scene" thing?? Ah well. Grendel are a band of true integrity, let it be known!
Let's be crystal clear – change is good. Change is necessary. No creative person wants to feel as though they are stagnating and they sure as hell should not have to repress themselves in order to please.
Grendel have an incredible discography. Rising up through the aggrotech scene, they produced 2 of the very best albums in this genre with 2007's "Harsh Generation" and 2012's "Timewave: Zero". The latter record contained a stunning track called "Deep Waters" which stood out as it displayed a huge growth in maturity of the bands songwriting and really was a sign of things to come. Their last record was 2017's "Age of The Disposable Body" which crystallised the move to a fully realised band setup. This album still contained many of the key components of their previous works but toned down the harshness and focused more on clear strong direct vocals and melody. I did happen to notice some resistance by the 'fans' to this change in style and I found myself feeling frustrated at the many comments wishing the band revert back to their previous style without really giving the change in direction a proper chance.
The new record really finetunes the prototype laid out on AOTDB and brings into fruition the best record Grendel have ever produced. It is both style and substance. Upon first listen it is easy to hear the band's influences with the main one striking me as being Nine Inch Nails circa 1989 (Pretty Hate Machine) and 2005 (With Teeth) but it's also classic era Front Line Assembly, Nitzer Ebb, Front 242 and even 1980's pop music with those driving synth chord progressions and those brilliantly utilised orchestral hits such as those you hear in the chorus of "Fire & Light". But this album is not a rehash or just an amalgam of these bands, I hasten to emphasise! Every song has been carefully and expertly crafted and constructed like an architect would a building – meticulous attention to detail, precision, and refinement making each a unique entity. The beats all have muscle to them, and the pulsating bass and synth lines that have been developed demand one hit the dancefloor immediately.
The guitars are now the key component which give the album its connection to previous records with them adding that layer of grit and stridulous power as can be heard on the fantastic "Glass Under Feet", "Caught In The Middle" and "Bitter Tide". Yet amongst all the rock and swagger (though not in an arrogant sense), there is a heart to this record and that is clear in the lyrics. "Brace the Storm" is a (I'm daring to say) beautiful song and "Cloak & Dagger" is another poignant song, fully justifying Grendel's desire to focus more on emotive, stimulating song writing than working within the confines of the typical sampling arena of Industrial music. The lyrics and vocal performance on "Brace the Storm" are stirring and express, without reserve, what everybody genuinely hopes for and wants from a relationship when things are tough – someone to stand by them and make them feel safe. ATA is like an essay on the bands existentialism and never has existentialism sounded so profoundly canorous. JD Tucker's vocals are the best they have ever been (including that awesomely vocoded voice on "Purpose"), and you can feel just how important these songs are to him throughout the intimacy of the album's duration. Along with the wonderful soul-stirring panorama of "Ascension" the album puts its heart front and centre from the get go.
The album has been exquisitely mixed and mastered. It is vibrant and upbeat and truly pleasant to the ear. There's a coherency and unity to the record that makes the record seem to go by so quickly that it's impossible to resist hitting the play button once again. There's not a single dull moment and the album serves as a clear statement of intent by Grendel - to not only honour their musical legacy but to look to the future and continue broadening their horizons to, hopefully, continue making records as exciting, immersive and addictive as this one is. Put succinctly, Grendel have not only ascended. They have transcended! Let this one pass you by at your peril!
Ash MCAULIFFE
04/09/2019
---