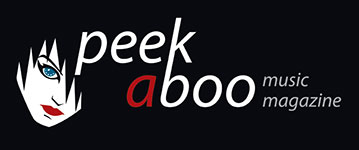 like this vinyl / digital review
---
MICHAEL ZODOROZNY
Other Side
Music
•
Vinyl / Digital
EBM
•
Electro
•
Industrial Electro
•
New wave
[90/100]

Electronic Emergencies
16/02/2022, Hamis HIREK
---
Other Side is the first solo album of New York post-punk visionary and founding member of Crash Course In Science, Michael Zodorozny. Being the "head and voice" of the aforementioned cult band it comes as no surprise this piece of art sounds very similar. All seven tracks on this album sound gloomy, dark, dystopian, vintage but yet still fresh! No happy-joy-joy tunes but electro-industrial with an EBM-ish feel. One of the characteristics of the sound of Michael's works, as much in Crash Course In Science as on this solo album, is most definitely the use of self-hacked and modified (toy) synthesizers. Instead of giving these self-made instruments futuristic concept names Michael calls them simply the orange one or the grey one, for obvious reasons.
So for those lucky ones amongst you who are familiar with, and love, the work of the eighties electro pioneer band Crash Course In Science we can be short. Go get it! For those who (think they) are not so familiar with the sound of Crash Course In Science, go google "Signals From Pier Thirteen" and be surprised!
All songs on this Other Side album fit neatly in-between those classic new wave club hits, especially the feisty remix from the track 'Constant' by no-one less than The Hacker closes this album in perfect dark club style atmosphere! Michael Zodorozny has art running through his veins and is also responsible for the artwork. And like most great painters, he doesn't need to change his paint, tools and style.... because it is so unique and enjoyable like it is! Keep going Michael!
track listing:
Other Side (12")
A1. To See Your Hands
A2. Up The Dark
A3. 14th Street Union Square Station
B1. Constant
B2. So And So
B3. Landscape From The Quiet Car
B4. Constant (The Hacker Remix)
Hamis HIREK
16/02/2022
---